Cable Railing Ocean View Inspiration
For any oceanfront property, the view of the water is a design focal point. With cable railing, the cables blend in with the sea beyond, creating an unobstructed view. At Keuka Studios, we design our cable rail with your home or business' unique location in mind. For exterior design inspiration, check out these seaside railings we've designed for clients.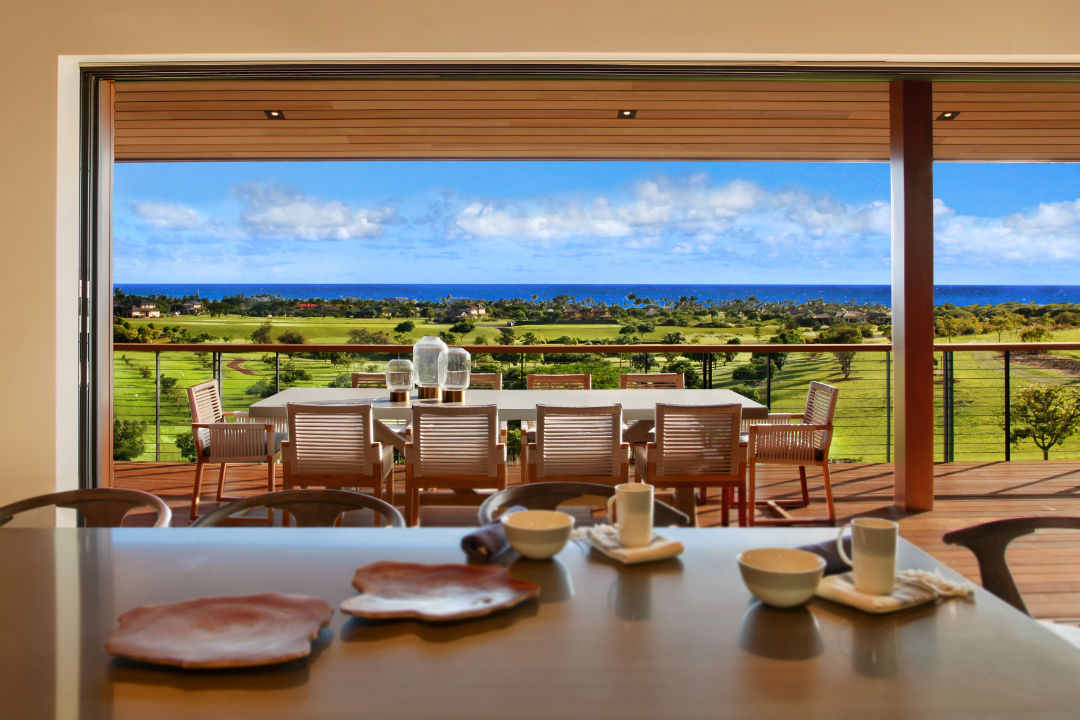 1. Hawaii Dining with an Ocean View
This home on Kauai Island, aptly named "Hale Ike Mala" ("Love of the Garden" in English), incorporates Keuka Studios Kauai Style cable railing. For this Hawaiian mid-century modern home, the architect and builders created a building that seamlessly combines indoor and outdoor living spaces. Our Kauai Style railing takes this home to the next level by integrating an unobstructed view of the ocean, flora, and fauna into the architectural design.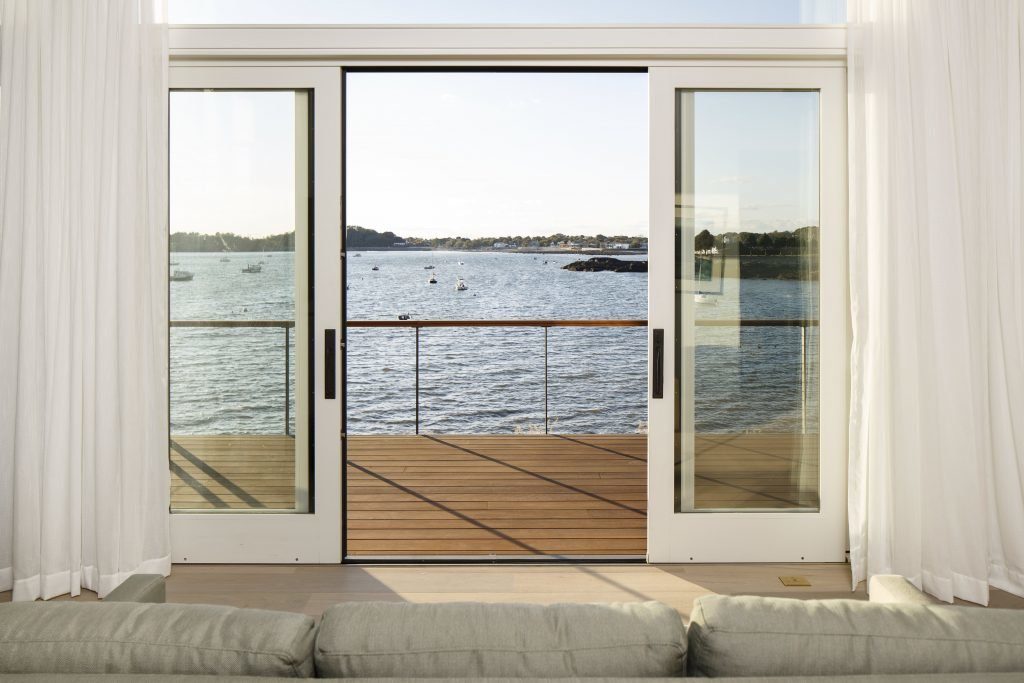 2. North Shore Natural Design
Located in the historic North Shore of Massachusetts, this harbor home sits on a natural cliff overlooking the ocean. Featured in Northshore Magazine, this home cohesively combines stone, steel, and wood. Both the deck and indoor staircase have Ithaca Style railing.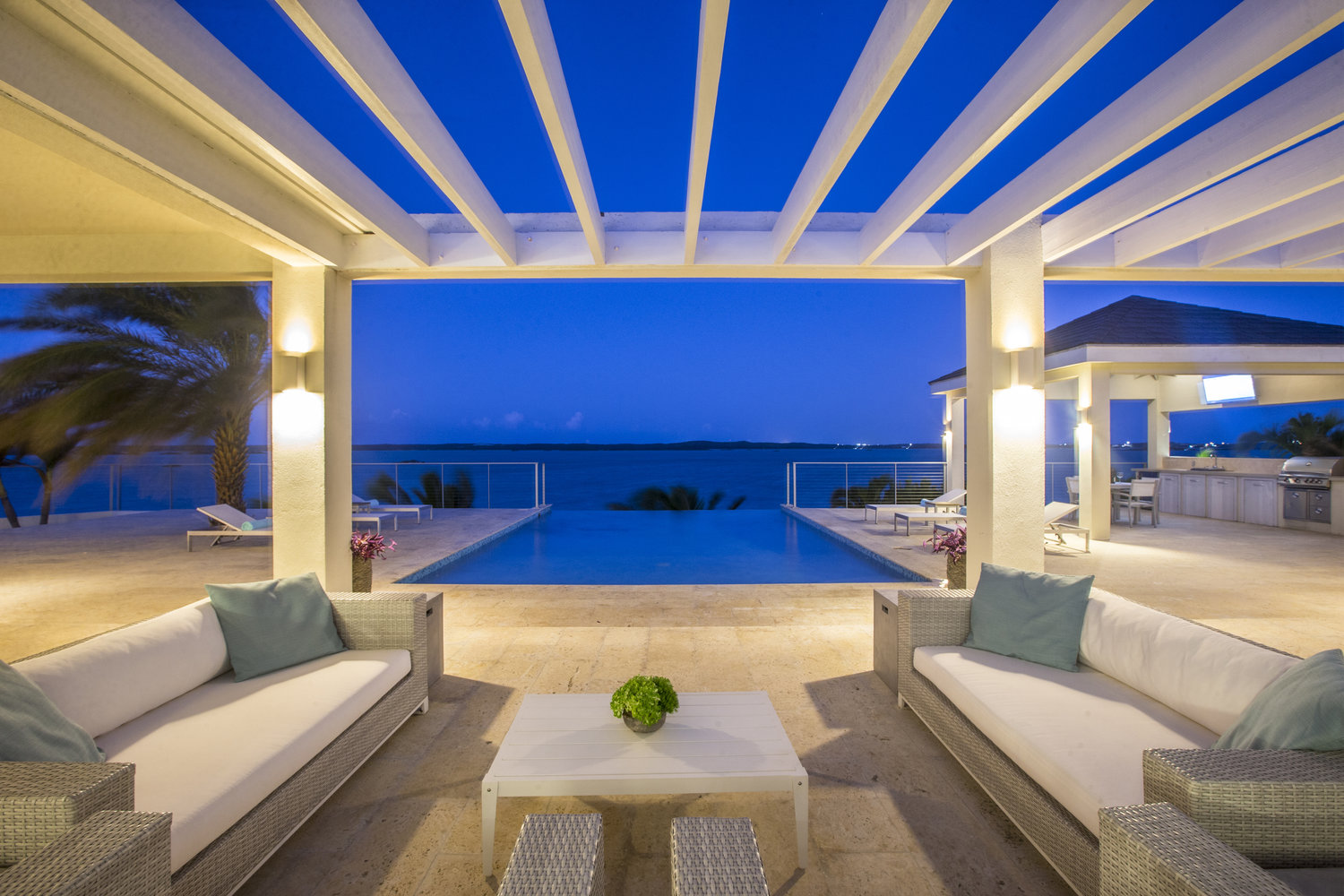 3. Turks and Caicos Private Villa
In Providenciales, Turks and Caicos you'll find the luxury vacation rental of your dreams. The Villa Capri overlooks turquoise water perfect for snorkeling. Complete with an infinity pool, the villa has four king-size bedrooms, a 4,000-square-foot patio, and a private wood dock. To preserve the view of the azure ocean, Villa Capri installed Keuka Studios Ithaca Style railing on the seaside perimeter. The railings have solid aluminum posts and a silver powder-coated aluminum top rail.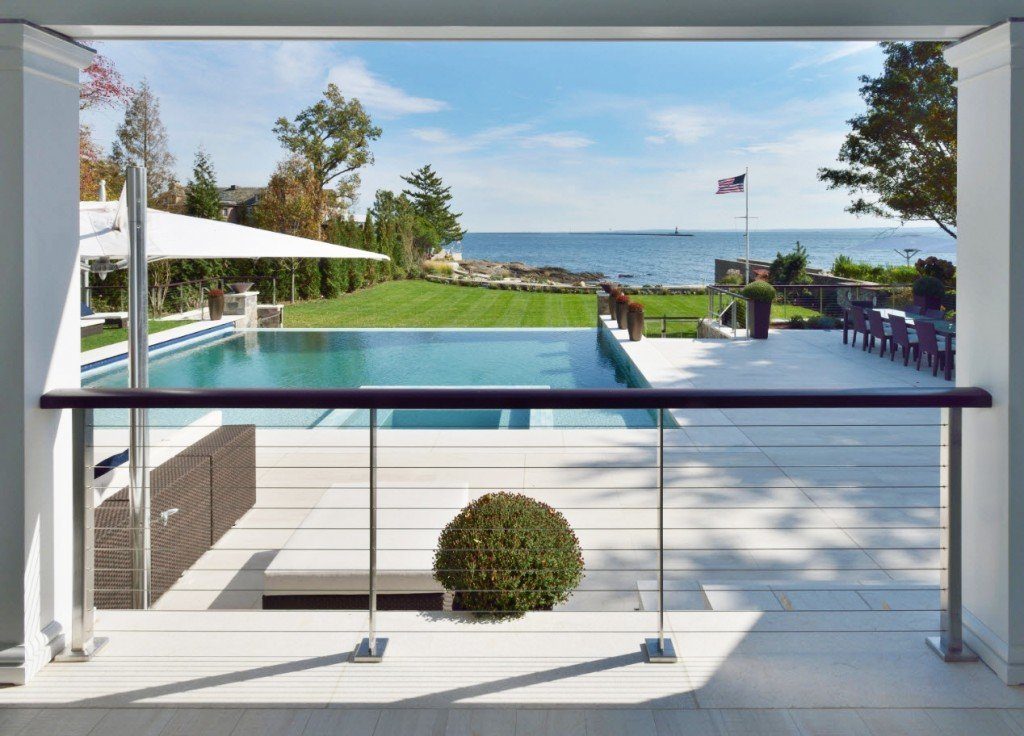 4. Oceanside in Old Greenwich
The backyard of this Old Greenwich, Connecticut home has both horizontal and vertical cable railing. The horizontal Ithaca Style railing preserves the view of both the pool and ocean from the back porch. For added safety, we designed verticle cable fencing and a matching gate in stainless steel for the pool area. The property also includes Keuka Studios cable railing on an exterior staircase, second-floor balconies, and on top of a stone retaining wall.

5. Jersey Shore Outdoor Lounge
Perfect for suntanning and a swim, the deck on this Jersey Shore home features an Ithaca Style cable railing system. The railing surrounds an outdoor living space complete with a pool, lounge area, and bar that directly overlooks the ocean. The cable railing was made with a Brazilian walnut (ipe) top rail and 6061 T6 clear anodized aluminum to withstand the saltwater environment.
Have questions about cable railing? Visit our website, www.keuka-studios.com. To discuss ordering and installing Keuka Studios cable railing, contact Jason White at Jason@keuka-studios.com or (585) 487-6148.
Read More