Cable Railing Systems for Decks

Whether you're building a new deck or remodeling an existing one Keuka Studios offers a variety of cable railings systems for decks. There are six standard post styles to choose from and many accessories and materials available to suit your home and your style. Although we offer a standard variety of posts we have creative designers that have the ability to develop unique post styles for your cable railing system.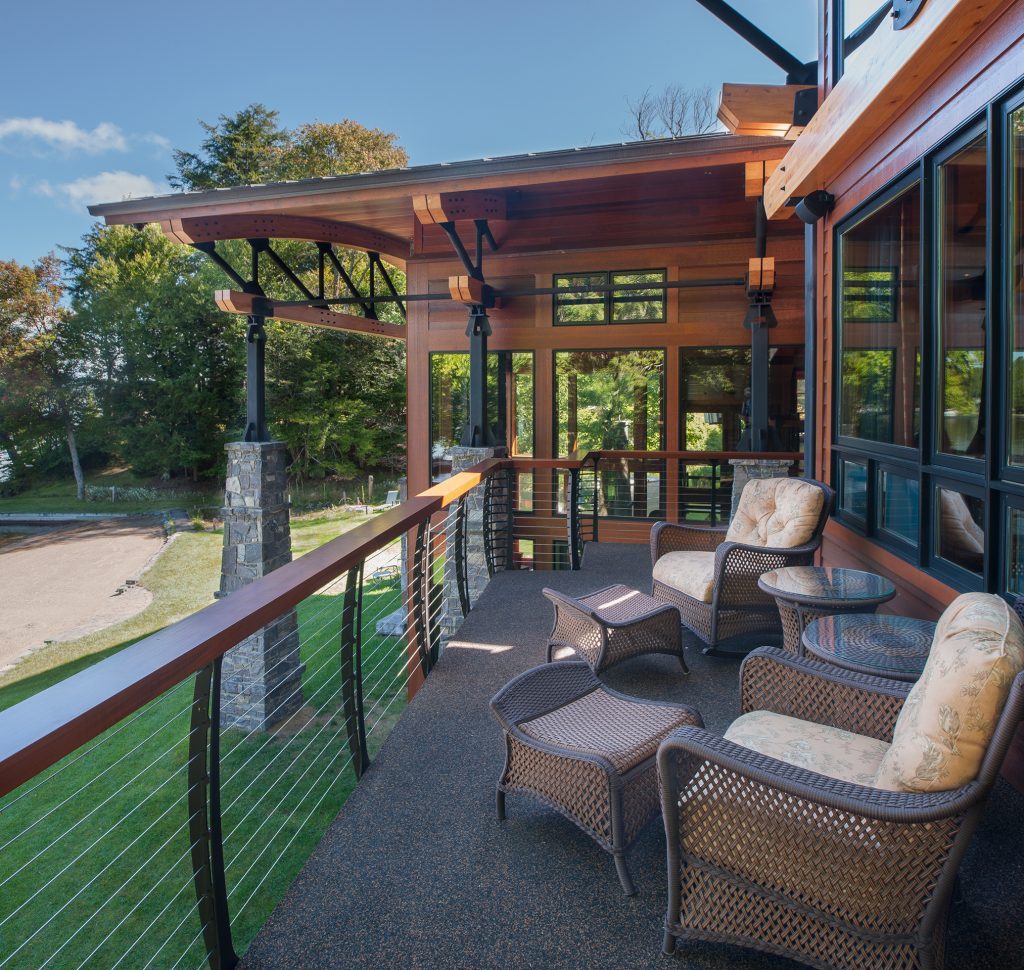 Keuka Style Curved Deck Railing Post
Our signature Keuka railing post style has a curved profile and can be made to be fascia-mounted or surface mounted. This railing style beautifully complements architecture with curved roofs, decks, or balconies.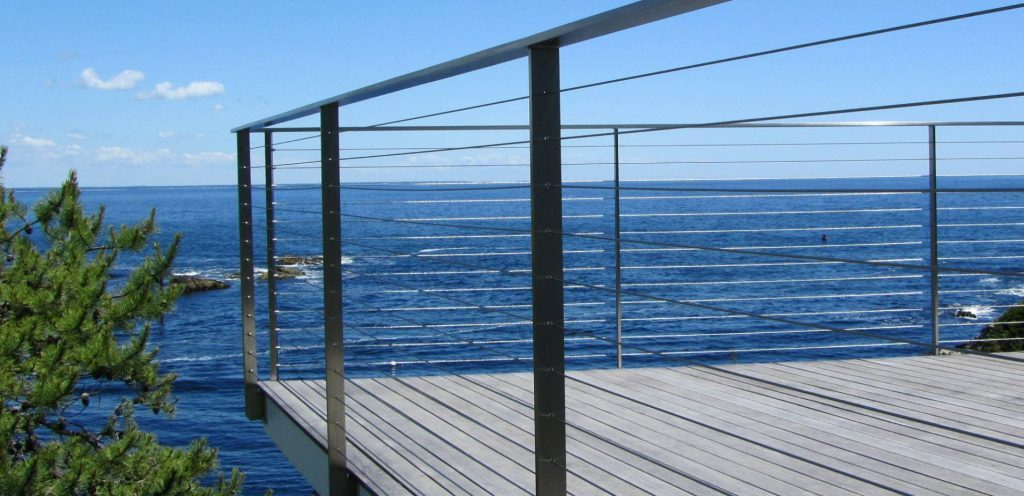 Ithaca Style Sleek Stainless Steel Deck Cable Railing System
The Ithaca-style cable railing has sleek thin posts to be the least obstructive to the view beyond. This railing can be surface-mounted or fascia-mounted or under-mounted. The Ithaca style railing looks sleek and streamlined on modern homes and blends simply into almost any architectural style.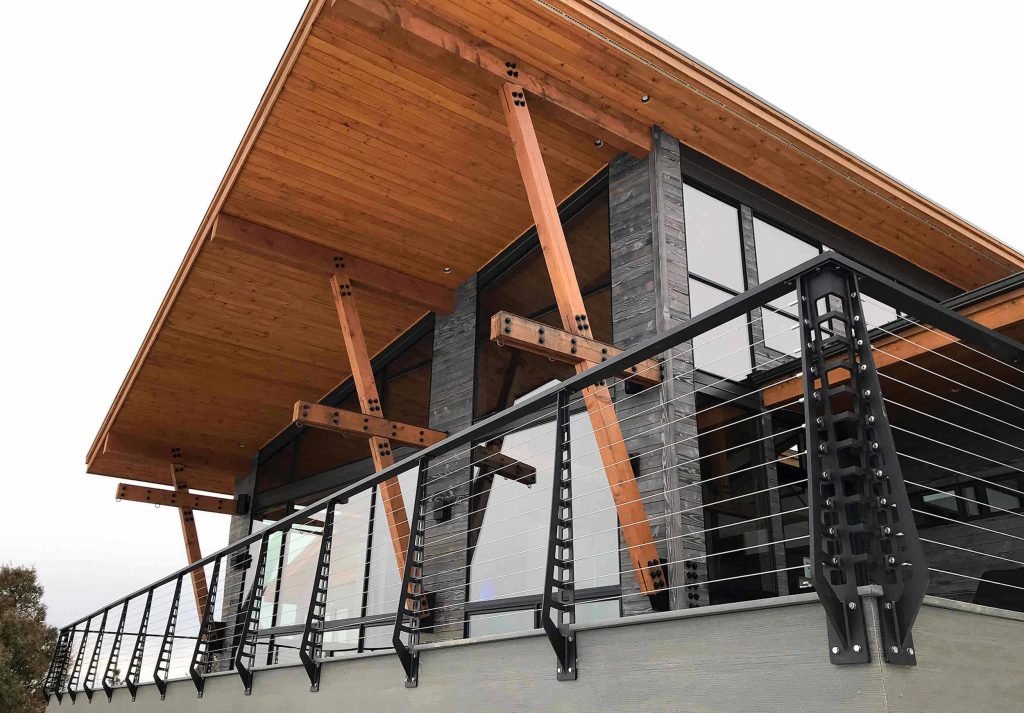 Chicago Style Industrial Deck Railing Post
Unique to Keuka Studios the Chicago Style cable railing boasts an industrial edge. Our clients have installed this railing on modern and industrial architecture with exposed beams to add a sleek contemporary look.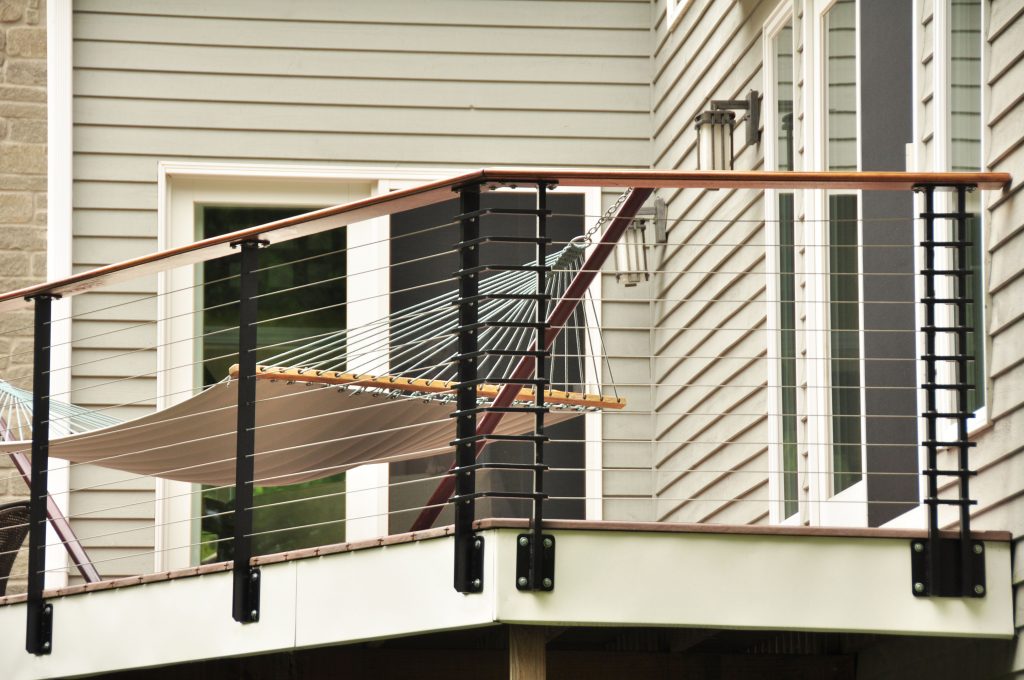 Tokyo Style Slim Deck Cable Railing System
The Tokyo Style cable railing has sharp lines and a sleek profile. The corner posts have a unique style with thin square bars that add an Asian influence.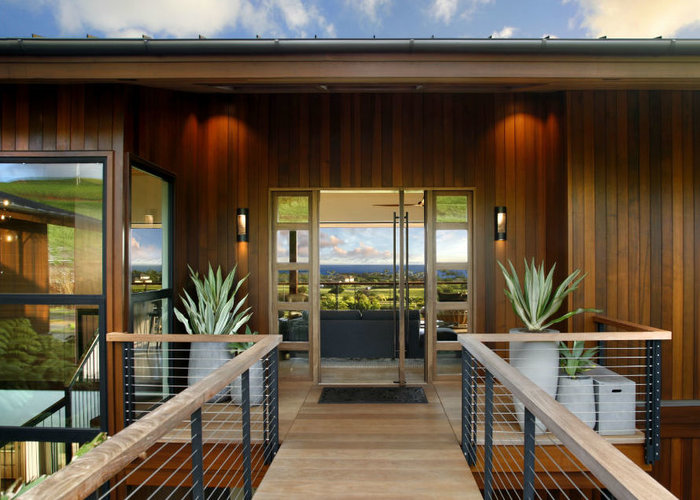 Kauai Style Cable Railing For Decks
The Kauai Style has slender intermediate posts with double-bar end posts connected with round stainless steel standoffs between the corner posts. This style works well with modern and contemporary architecture and allows for vista views.
Cable Railings System for Decks with Prairie Post
The prairie posts are reminiscent of an I-beam with a unique motif design on each of the posts. This style complements an industrial look as well as prairie-style architecture including homes with low roof lines. This look can be designed without the motif cut-out resulting in a more traditional I-beam appearance for an industrial aesthetic.
What type of top rail are available for decks? Top rails are available in a variety of styles, shapes, and materials including wood, aluminum, and steel. There are several factors to consider when choosing top rails. Depending on the railing style of choice some top rails will work better than others. Each top rail will have an associated cost depending on size, material, and finish of choice.
Let us help you customize a cable railing system of your choice for your deck to suit your home's style. Wondering how to install a cable railing on your deck? We have an easy step-by-step guide.
If you found this information helpful, you may also like the blog posts below.
Call us for a quote 585-487-6148
---