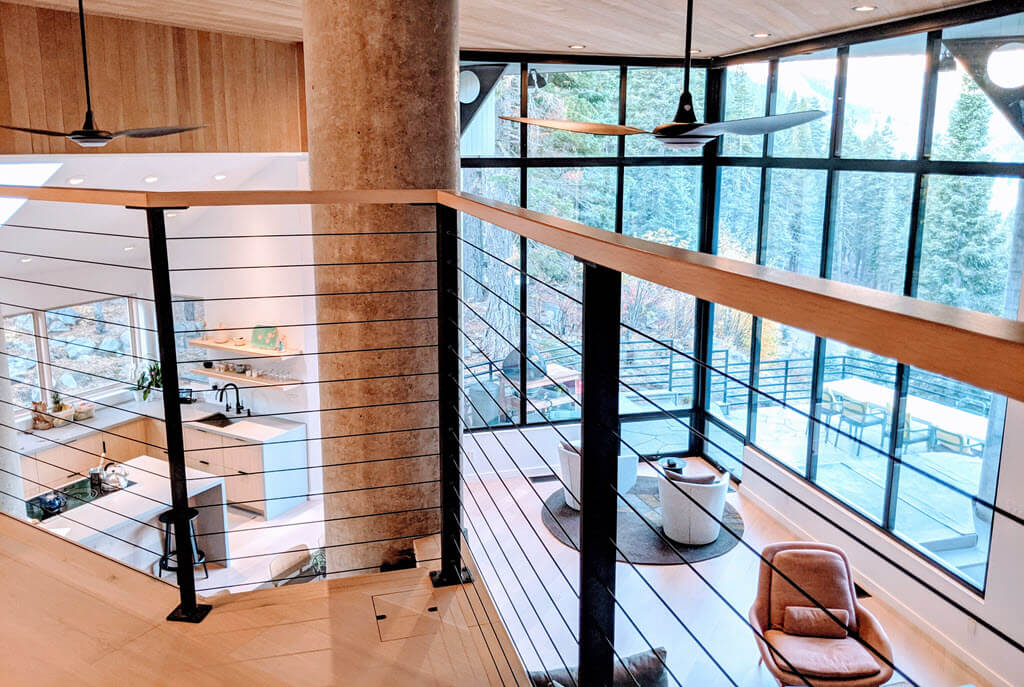 Innovative Interiors designs featuring black cable railings.
Black cable railings look attractive with any home decorating style including modern, minimalist, rustic, nautical, farmhouse, and industrial. They can be attached to metal or wood railing posts and stair stringers. Black cables and fittings have a dark-muted appearance when compared to traditional shiny stainless steel cables and fittings. Black is a neutral color and pairs well with the white color pallet in trendy modern farmhouse-style homes which characteristically have dark trim. It also complements natural wood tones, bolder colors, and rustic decor. When you're not looking for the shiny glitz of stainless steel cables, black is a perfect choice.
Balconies with Black Cable Railings
Stairs with Black Cable Railings
We take pride in building craftsman-quality and commercial-grade railings and stairs for interior and exterior applications. Every Keuka Studios custom railing or staircase is built specifically for your space. As a result, our products fit perfectly with your home or business' existing architecture, both in terms of structure and style. To learn more about how each project moves from vision to reality, take a look at our custom railing design process.