Stainless steel finishes we offer:
There are many types of stainless steel finishes . Each technique requires a varying level of labor required to achieve. Each technique can create an entirely different look. When specifying stainless steel finishes, its important to understand that each finish type requires a different degree of labor which will affect the cost. Some common finishes are shown below:
#4 Polish (Brushed Finish):

Sometimes called a line finish, this finish is achieved by sanding in a vertical direction using approximately a 150-180 grit abrasive sandpaper. This is one of the most common stainless steel finishes used in architectural metal work.
An example of a #4 polished railing.
#6 Polish (Fine Brushed Finish):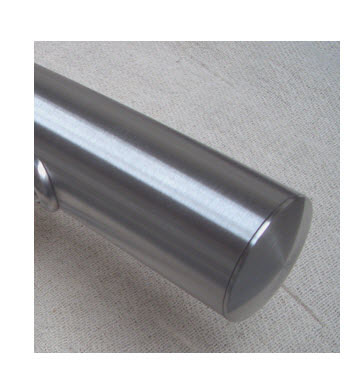 A finer grain finish with a brighter sheen, requires sanding as above but also buffing with a buffing compound on a cloth wheel.  The quality of the surface depends greatly on the amount of sanding done and the fineness of the abrasives used.
Matte Finish (Bead Blast):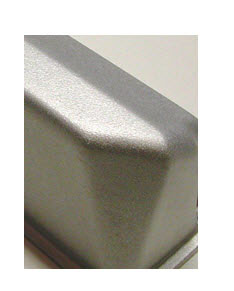 This finish provides a dull matte finish. For best result glass beadsare used. It is relatively cost effective and has a nice uniform matte appearance. One drawback however is it is susceptible to finger print staining.
#8 Polish (Mirror Finish): 
As the name implies, a mirror polish will result in a highly reflective finish. Mirror polishing requires significant amount of buffing to achieve.  While polishing, great care must be taken to remove deep scratches. Any defects will "show through" and  be quite noticeable once you reach the final stage.  One benefit of mirror polishing stainless steel is that it  improves its corrosion resistance. This is because it removes crevices where corrosion causing chlorides can sit and do their work.