The Keuka Style Cable Railing
Keuka Cable Rail Designs
Our signature Keuka cable railing system with its nautically inspired curved form creates a dramatic railing statement without conflicting with your view. Our curved railing is an excellent choice for curved decks or balconies. Equally at home on a deck overlooking the ocean or a stairway inside your home. This cable balusters provides a clean unobstructed view and is virtually maintenance free.
Available in 36″ and 42″ high versions as well as custom heights.
Can be fascia mounted or surface mounted.
Available in double powder coated steel, hot dip galvanized steel and brushed stainless steel.
We provide a custom design and rendering service to help you visualize the finished railing system on your site.
Fast and easy to install since we design it to fit your unique application. Many stair railing kits look like an afterthought. We will make sure yours looks like it was designed to be there from the beginning. Read what our satisfied cable railing customers have said about our products.
Designed and built by our craftsmen right here in the USA. We make every effort to source supplies from the US based companies and use recycled materials where ever possible.
---
Example Projects
---
Helping you accurately visualize your project is very important to us. As part of our process we create realistic renderings that ensure you can fully visualize all aspects of the design. This is especially important on stairs and transitions between multi level decks. Through good design, we eliminate the expensive, often unattractive on-site improvising that our competitors products typically require. We communicate this to you via renderings and real time, web based 3D design fly through design reviews. Check out some examples renderings below.
Finishes
---
Standard Powder Coated Finishes
Many other custom colors are available. Please contact us for more info.
---
Other Material Options
Stainless steel railings can be finished in a variety of brushed and polished finishes.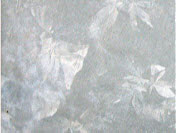 For coastal areas, we can hot dip galvanize steel which can be either the finished product itself or can be used as a undercoat to powder coat which can provide decades of corrosion protection.
Drawings
---
Our railing components and other documentation can be downloaded below