Modern stairs and railings crafted for Homes in the Hamptons
These projects will inspire your next renovation or new build. See something you like? Contact us for a quote.
East Hampton
Floating Spindle Stair and Railing Project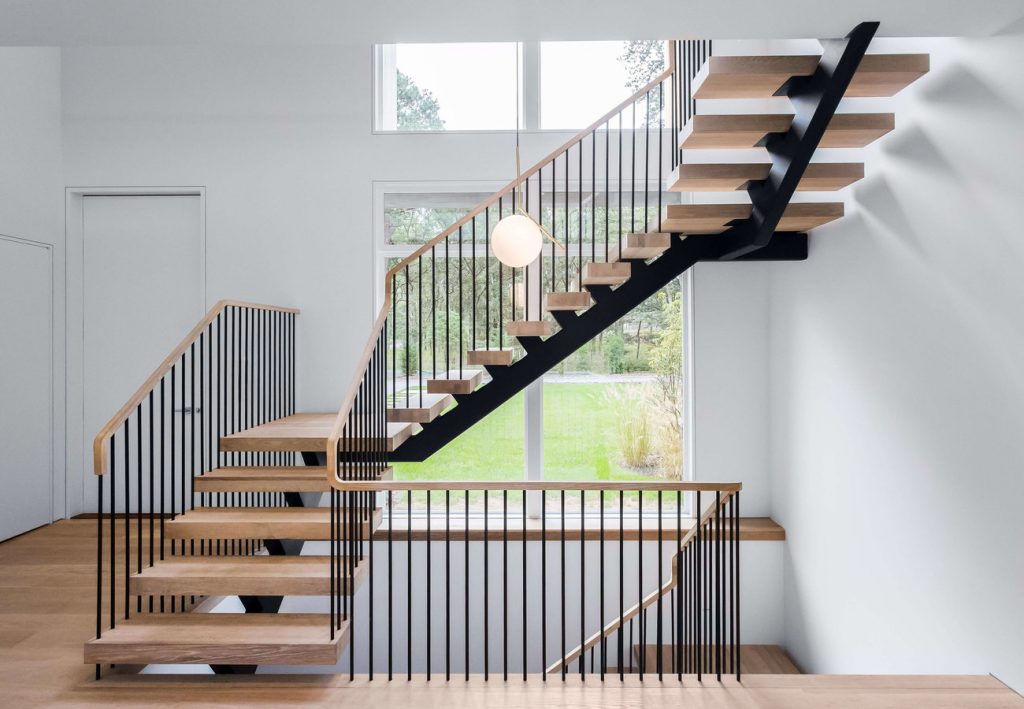 A work of art this floating staircase flows elegantly between floors with a continuous oak handrail. The steel stringers appear as if they float in thin air, and each spindle is perfectly placed. This streamlined railing is constructed of powder-coated steel with thick white oak treads and handrails.
Placed directly in front of a two-story window the vertical lines of the staircase balustrade blend beautifully with the modern aesthetic of this cube-style home.
Deck Cable Railing System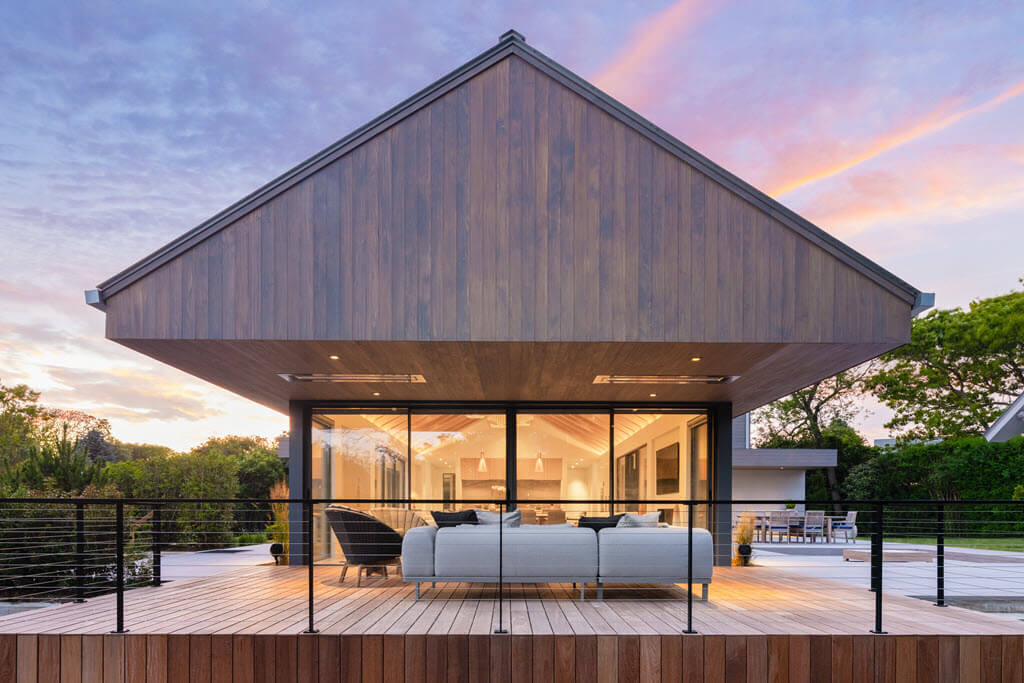 This beach house was designed with a low profile, and clean lines to sit in harmony with the natural surroundings. The Ithaca Style cable railing system was chosen for this project since it perfectly complements the simplistic lines of this modern beach house. The posts and top rail are made of matte black powder-coated aluminum. The cable railing system is custom-made to transition along the deck, second-story decks, and stairs up to the crow's nest.
Bridgehampton
Black Cable Railings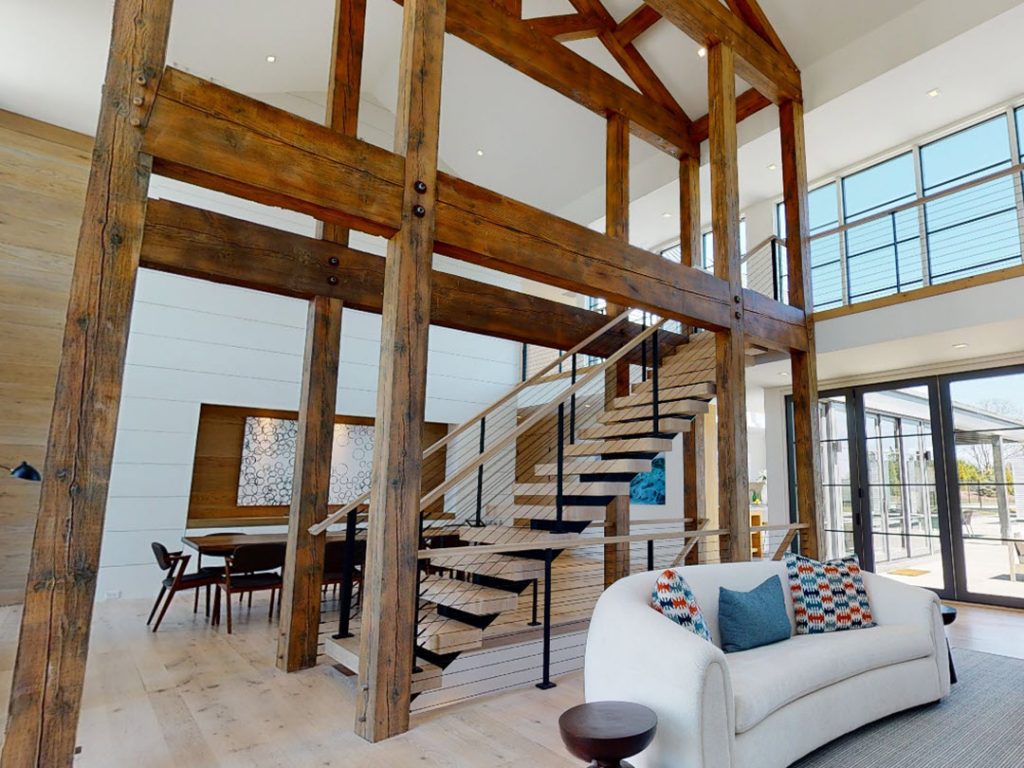 A truly unique stairwell design combines rustic and refined elements in this modern farmhouse. The reclaimed wooden beams add a weathered texture, contrasting with the smooth white oak treads and handrails. The cable railing is made with black cables and fittings. The Ithaca Style railing posts are a custom powder-coat color to match the home's window trim.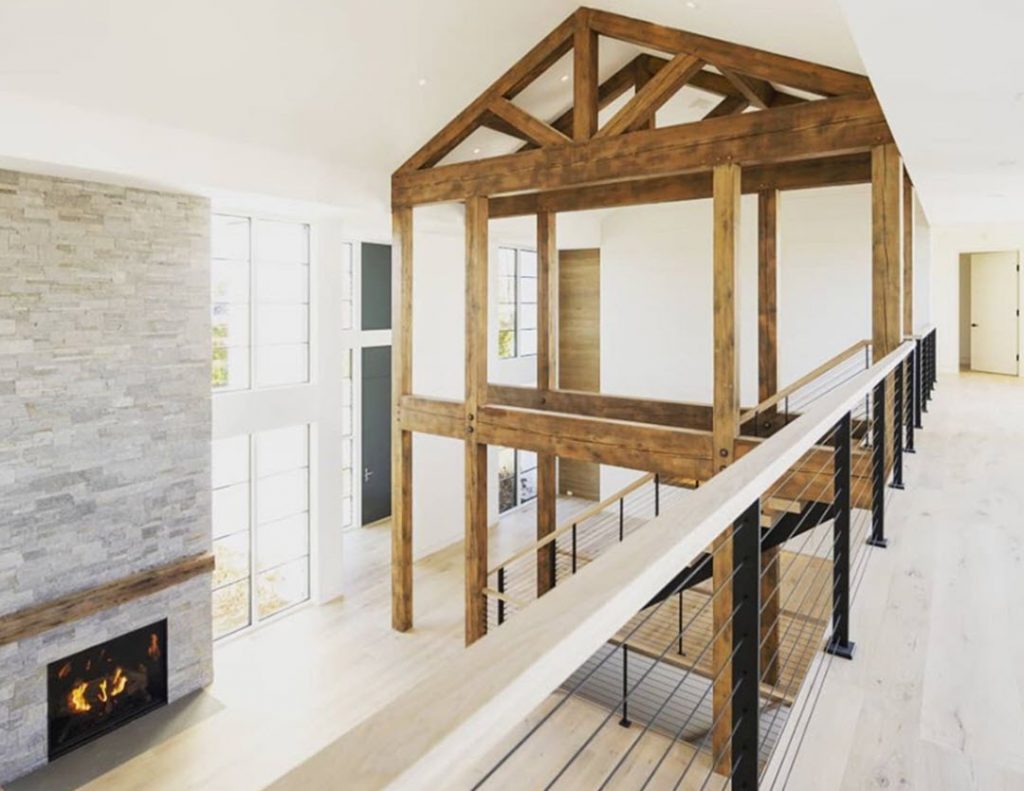 Striking in its simplicity the slim straight balusters and linear design of the railings accent the home's neutral pallet.
Stainless Cable Railing
The crisp clean lines of the master bedroom balcony railing with thin railing posts provide the required functionality while seeming to disappear from the view. The cable ends are attached to the home's structure with our unique fittings eliminating the requirement for additional posts. The same railing style is used for the interior and exterior creating synergy in the design of the indoor and outdoor spaces.
Westhampton
Floating Stairs and Landings with Cable Railings
This Westhampton residence was meticulously planned to feature spacious, interconnected rooms with a seamless flow and plenty of natural light. Therefore, they chose an open stair design that includes floating stairs and landings with open risers and the Ithaca Style cable railings.
Montauk
Exterior Stair and Balcony Cable Railings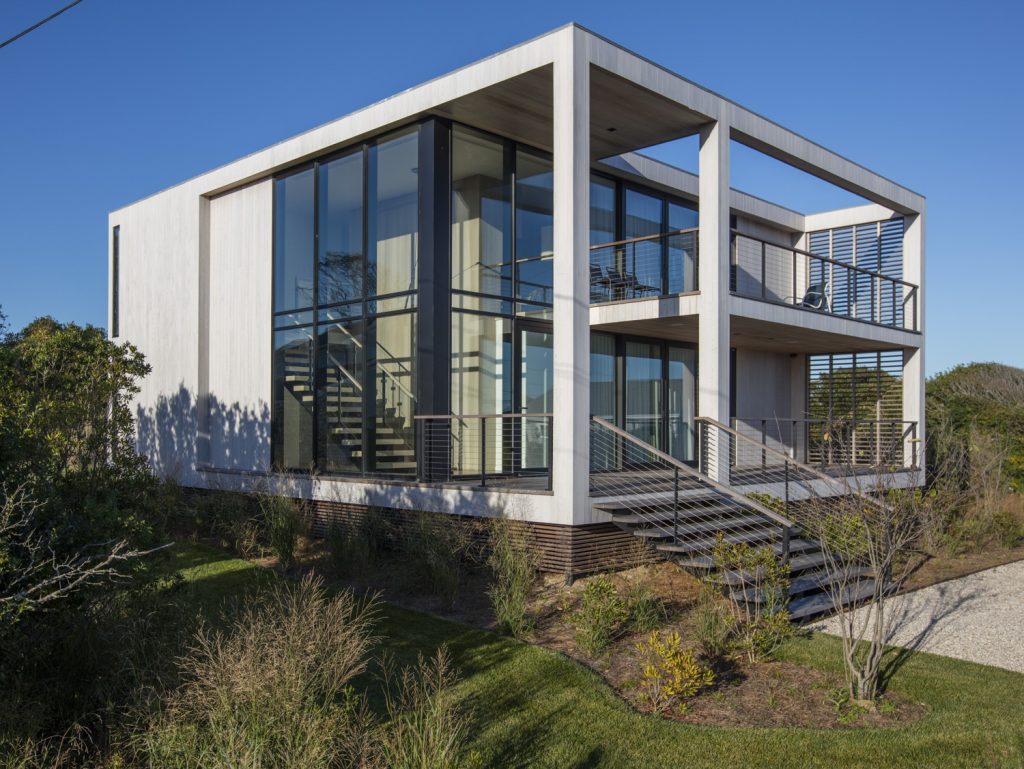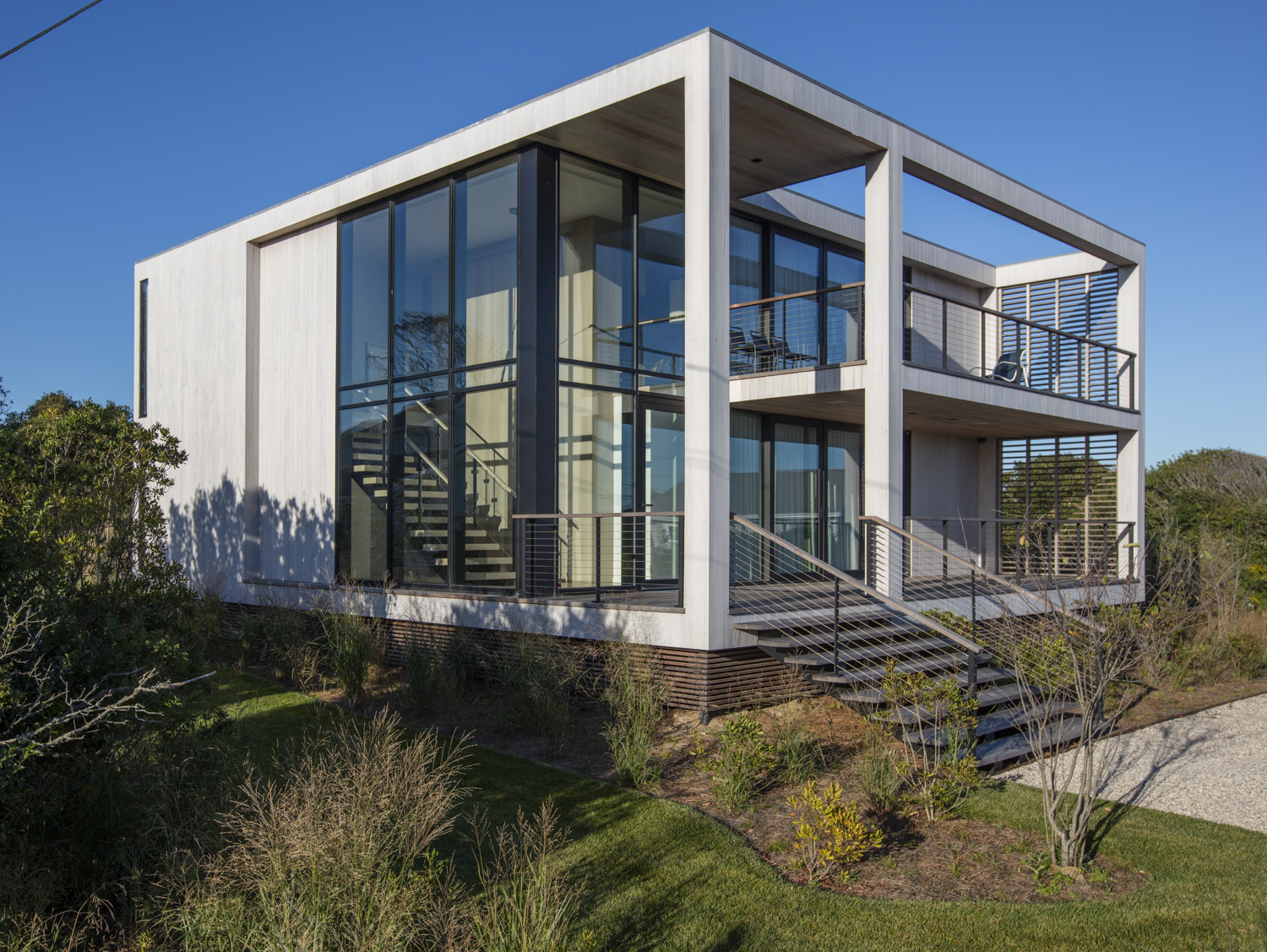 The design objective of this modern home with floor-to-ceiling windows and a distinctive wide main entry stair was to maintain the open views. Cable railings were chosen to ascend the stairs and wrap the porch and balcony. The Ithaca Style railing is made with thin posts and a wood top rail which maximizes the views.
Glass Interior Stair Railings
A free-standing modern straight staircase with glass railing balustrades and metal posts gives this railing a transparent appearance. Placed adjacent to the window it seamlessly brings the outdoors, indoors and allows for streaming sunlight throughout. The posts include escutcheon plates to hide the mounting hardware. The glass balustrade is mounted to the posts with stainless steel clamps.
If you liked these ideas, see the links below for more ideas!
At Keuka Studios, we custom fabricate residential and commercial stairs and railings to fit your style, space, and requirements. To learn more about how each cable railing project moves from vision to reality. Take a look at our custom railing design process. We take pride in building craftsman-quality and commercial-grade stairs and railings for interior and exterior applications. Contact us to get started on your project.
Read More