Rooftop Deck Cable Railing
Whether you live oceanside, in a bustling city, deep in the woods, or at the peak of a mountain, the best way to achieve a 360-degree view from your home is with a rooftop cable railing deck. Cable railing is nearly transparent and has a modern aesthetic. If you have a flat rooftop, you can utilize cable railing and turn your roof into the ultimate outdoor living space. A rooftop deck makes a great addition to your home or business.

Why Cable Railing?
What's the point of a rooftop deck if the required railing blocks the view? Cable railing solves this dilemma. At Keuka Studios, we design railings with 1/8-inch or 3/16-inch diameter stainless steel cable infill that blend right in with their surroundings and are easy for the eye to ignore. When it comes to railing post design, our Ithaca Style railings, in particular, pose minimal interference to your panoramic views.

Another option is our Keuka Style post with its curved form that adds an artistic feel as it beautifully wraps a curved or rectangular roof top. Our railing posts paired with a flat top rail allow for an unimpeded view of your surrounding cityscape, landscape, or waterfront.
Need Ideas for Your Rooftop Deck?
Now that you've decided on cable railing for your rooftop deck, you might need a little inspiration for how to make the most of your new space. Rooftop decks are perfect for lounge areas, dining areas, outdoor kitchen, bars, gardens, and even pools.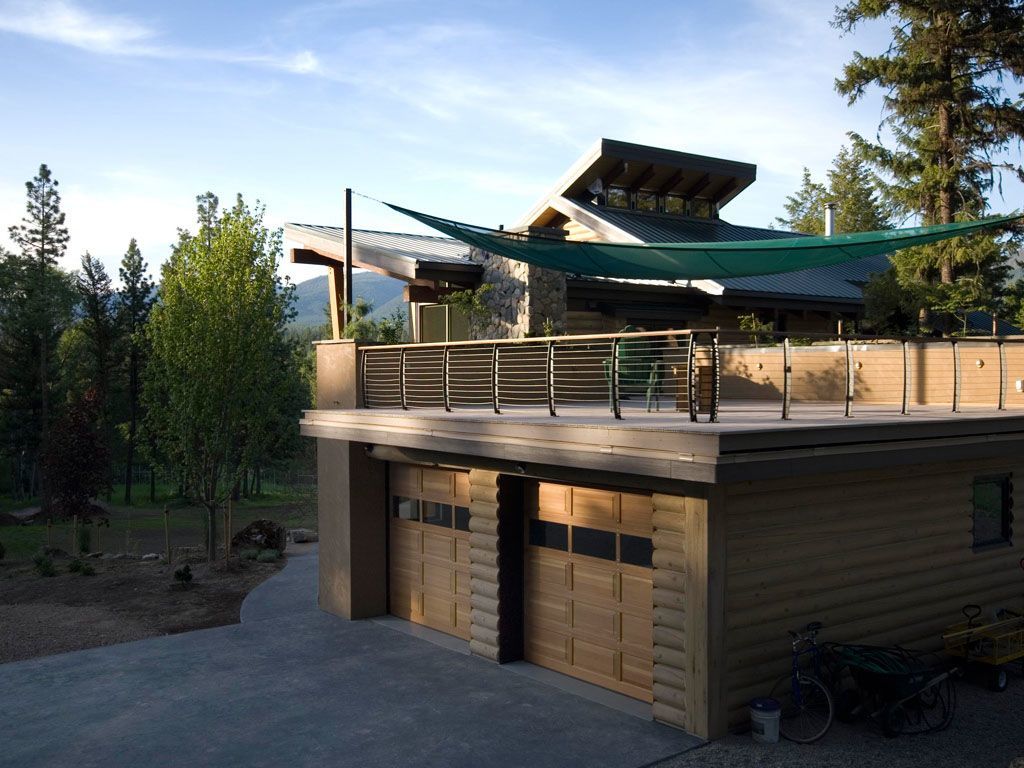 5. Danbury, CT – Modern Rooftop Deck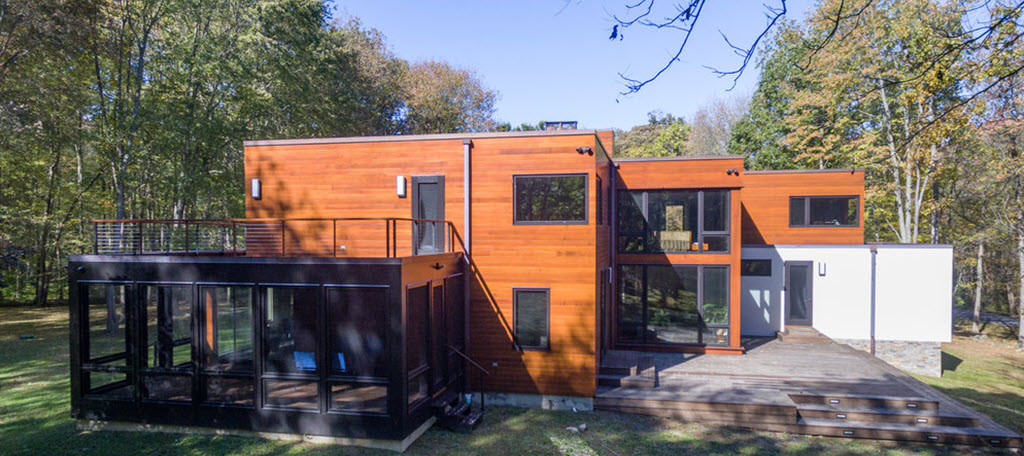 At Keuka Studios, we take pride in building craftsman-quality residential and commercial-grade cable railing systems. Every Keuka Studios custom railing is built specifically for your space. As a result, our products fit perfectly with your home or business' existing architecture, both in terms of structure and style. To learn more about how each project moves from vision to reality, take a look at our custom railing design process.