Black Stainless Steel Cable Railing and Fittings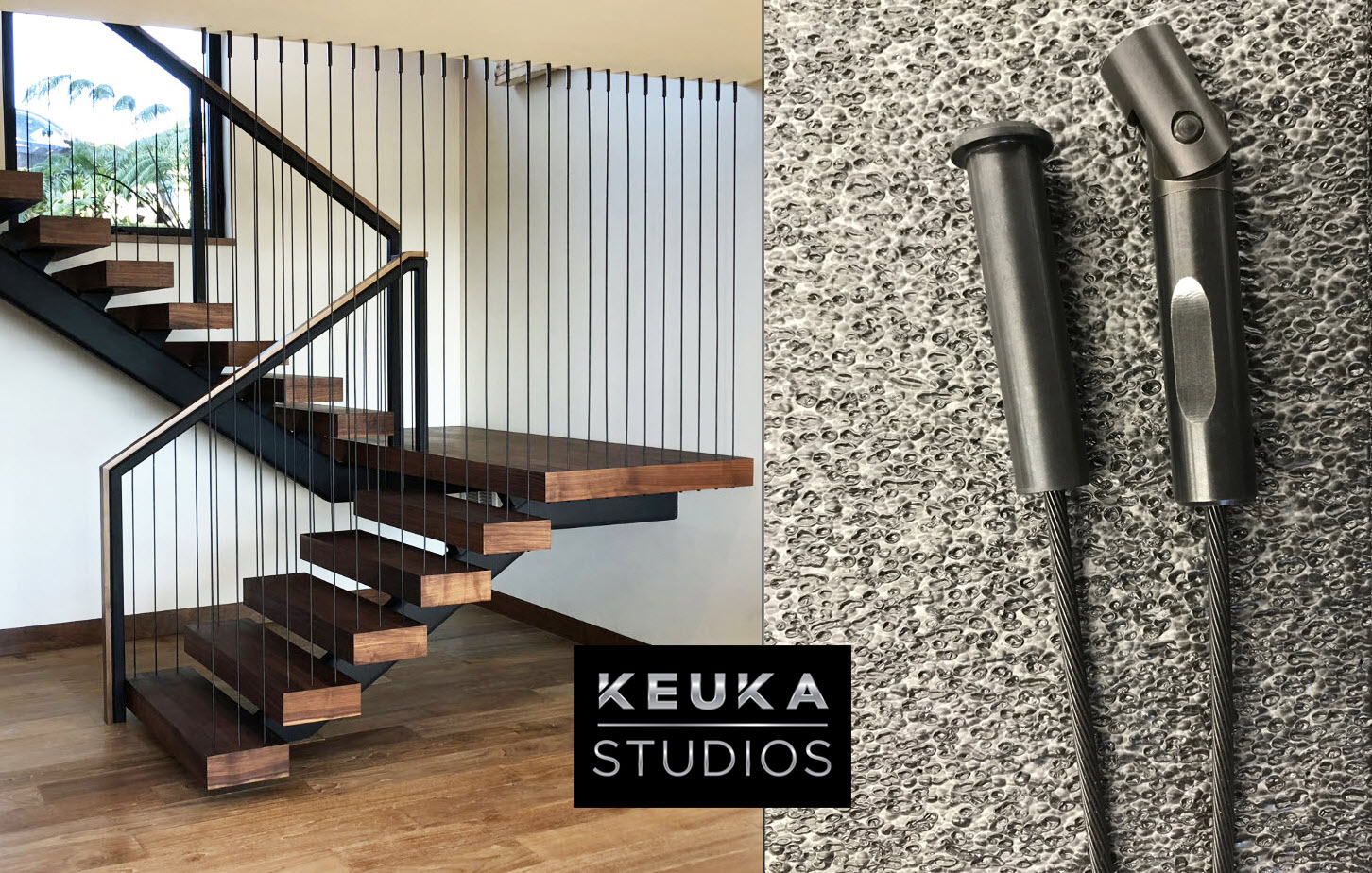 Black Stainless Steel Cable Railing by Keuka Studios:
Looking for an alternative to stainless steel? Keuka Studios is proud to announce that we now fabricate black cable railing systems. We have blackened stainless cable and blackened stainless cable fittings* available to purchase today for cable railings. Black is making a comeback in 2019 and you can now purchase blackened stainless cable and blackened stainless fittings for your cable railing system to go with your all-black decorating theme. This is a hot new design trend in 2019. Our black cable railing and hardware is made of Type 316 marine grade stainless steel and black-oxide coated.
* U.S. Patent No. 10,436,23.

Common Questions:
What is blackened stainless steel?
Typically, blackened stainless is achieved by a conversion coating process known as black oxide. This process forms a slightly transparent black patina on the surface of the metal. This can add color and character to the otherwise shiny cable railing fittings.
Is blackened stainless suitable for outdoors?
Yes, blackened stainless cable and fittings can be used outdoors. Like most patinas, the black layer can lighten over time when used outdoors. We do not recommend this finish in coastal areas.
Where can I buy blackened stainless steel cable fittings?
Blackened stainless steel cable fittings and cable are hard to come by. At Keuka Studios, we offer cable railing systems with the option of blackened stainless steel hardware. Take a look at our design process to learn how we can build and deliver your perfect black cable railing system.
How much do blackened stainless steel cable railings cost?
Because it takes time to oxidize the stainless steel, blackened cable railing hardware does cost more than regular stainless steel. Also, the cost of your railing system will depend on the specs of your project. To get a better idea of how much your black cable railing system will cost, you can request a customized quote.
Black Railing System Example: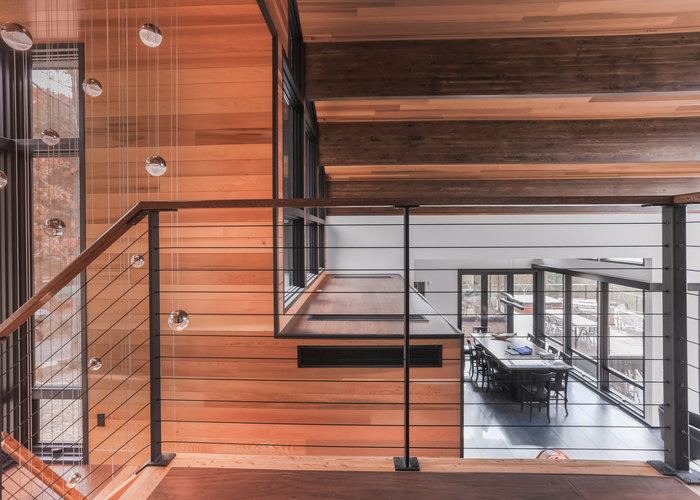 Black-Stainless-Steel-Stair-Railing
Black Exterior Railing System
Blackened-Stainless-Steel-Fittings