Boathouse Cable Railing – Orlando, Florida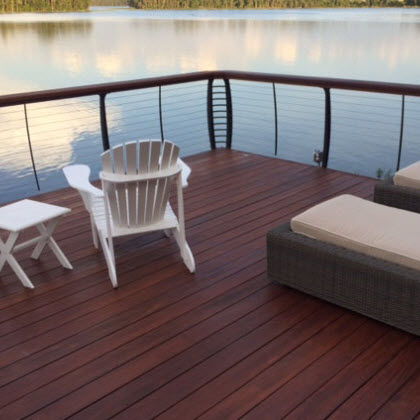 Location: Orlando, FL
Builder: Atlas Pools of Central Florida – Oviedo, FL
Material and Finish: "Raven Black" powder-coated steel posts with IPE Brazilian walnut wood top rail.
Description: Keuka Style cable railing.
Notes:
We worked with Atlas Pools of Central Florida on this unique boat dock. Our Keuka Style cable railing encloses the dock's lounging area and continues down the staircase. The transparent design of our cable railing preserves the beautiful view of the lake and its surrounding forest.
Request A Quote
Keuka Style Cable Railing