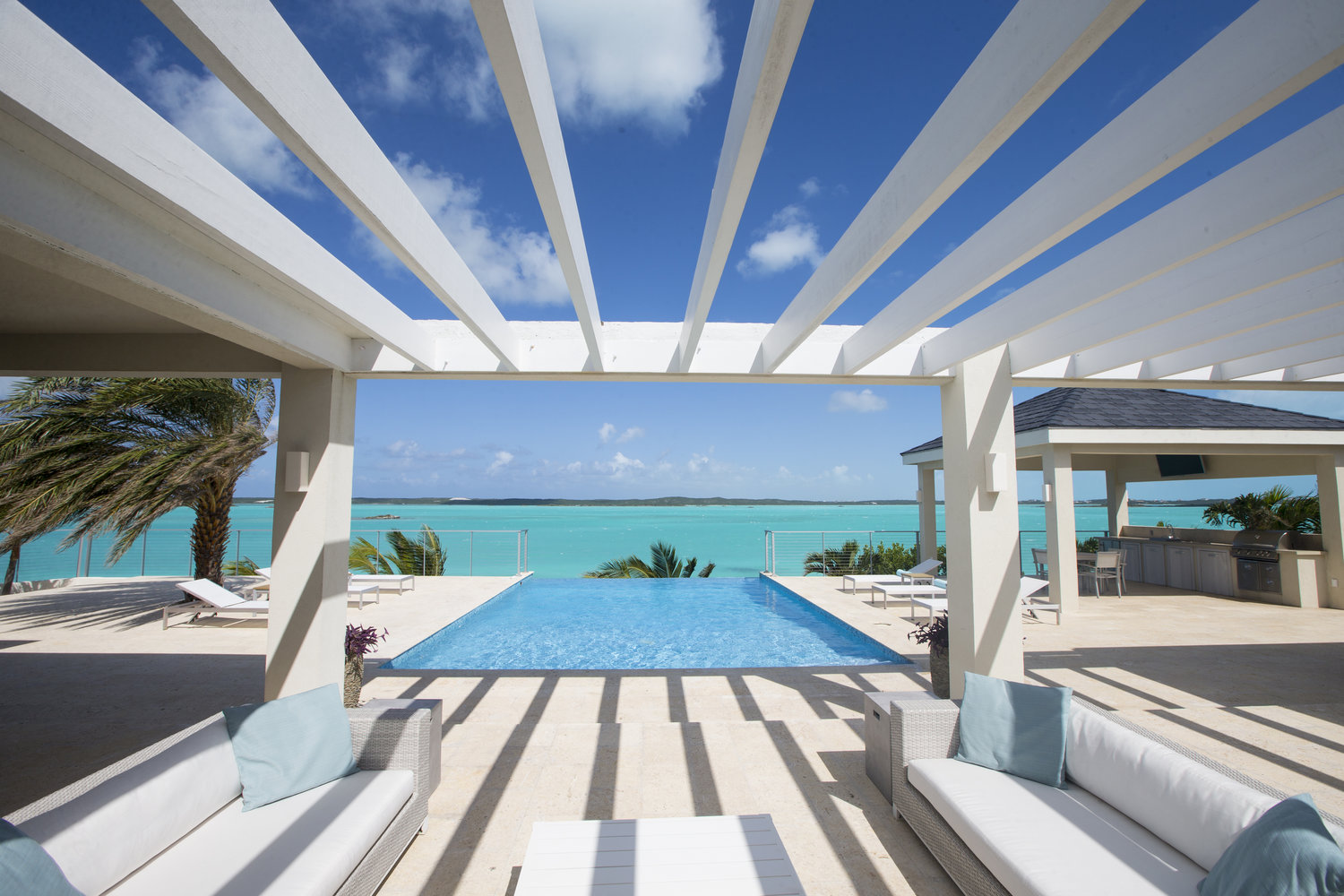 Turks and Caicos Private Villa
Why Choose Aluminum?
The minimalist appearance of an aluminum cable railing system relies on the precision of its design. The posts, top rail, and tensioned cable infill all work together to support the load required by the local building code. In order to meet these specifications, Keuka Studios uses solid materials for aluminum posts. As a result, our aluminum railings are both durable and aesthetically pleasing.
The metal also naturally resists corrosion. Because of this quality, many of our clients with oceanfront properties opt for aluminum. Also, Keuka Studios offers a wide selection of finishes for aluminum. For custom colors, clients can request a double powder coat. To achieve the appearance of a textured grain, Keuka Studios can apply a brushed finish and then clear or black anodize the aluminum. Both of these treatments add to the corrosion resistance of the posts. You can read more about aluminum finishes here.
Aluminum Cable Railing Ideas
Every Keuka Studios design project is custom-built to your space and specifications. Our cable railings do more than just provide a safe barrier, they also complement your modern design with their clean and simple aesthetic. To learn more about how each cable railing project moves from vision to reality, take a look at our custom railing design process. We take pride in manufacturing craftsman-quality, commercial-grade cable railings for interior and exterior applications, stairs, and decks. You can browse our gallery of design ideas then view our pricing page. Contact us to begin the custom railing design process today.