Where Do You Find Cable Railings Used?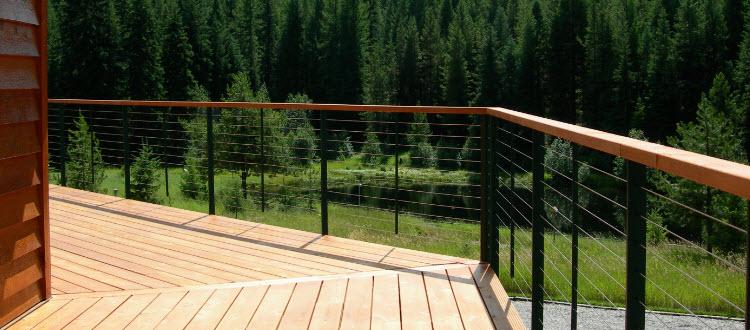 Once in a while, I have a customer who contacts me and says, "I found your cable railings online and I love them!" They follow up with, "I have never seen a railing like this in my area, where can I find examples of your work?'
Since we manufacture and ship our railings all over the country, our work can be found everywhere. With that being said, there are certain areas in particular where cable railings are more popular than other areas.
Cable railings are found in areas where there is a beautiful view
Our cable railings are great at maintaining your view. A view of beautiful scenery can be a lake view in Salt Lake City, Utah, a mountain view in Denver, Colorado, an ocean view in the British Virgin Islands, or a rooftop view in downtown Boston, Massachusetts. These are the places where cable railings are typically found.
Waterfront properties are popular places to find cable railings. In fact, cable railing hardware originated from marine products and sailsboats. The stainless steel wire rope and stainless steel cable fittings evoke a nautical feeling that many waterfront property owners really enjoy.
Using cable as the infill for your railing will give it a very sleek and modern look. For this reason, we have also found many interior applications. Interior staircases and interior guard rails have become increasing popular places to use cable railings. Since interior railing systems don't face weathering from natural elements, you can get creative with railing designs and your choice of railing materials.
Want to see a project in person? Just let me know and I can search our database to see if we have done a railing near you.