New Jersey Cable Railing and Stairs Projects
Custom Railings and Stairs for New Jersey Homeowners
With busy cities like Newark and coastal getaways like Cape May, the state of New Jersey has a diverse population and a wide array of architectural styles. Because of the simple, minimalist design of cable railing, our systems work well with virtually any style.
Furthermore, our cable railing is perfect for oceanfront properties. Not only do our railings maintain panoramic views, but they also resist corrosion from the salty sea air. If you live in New Jersey and are interested in custom cable railing or stairs, take a look at our completed projects for inspiration.
New Jersey Railing and Staircase Inspiration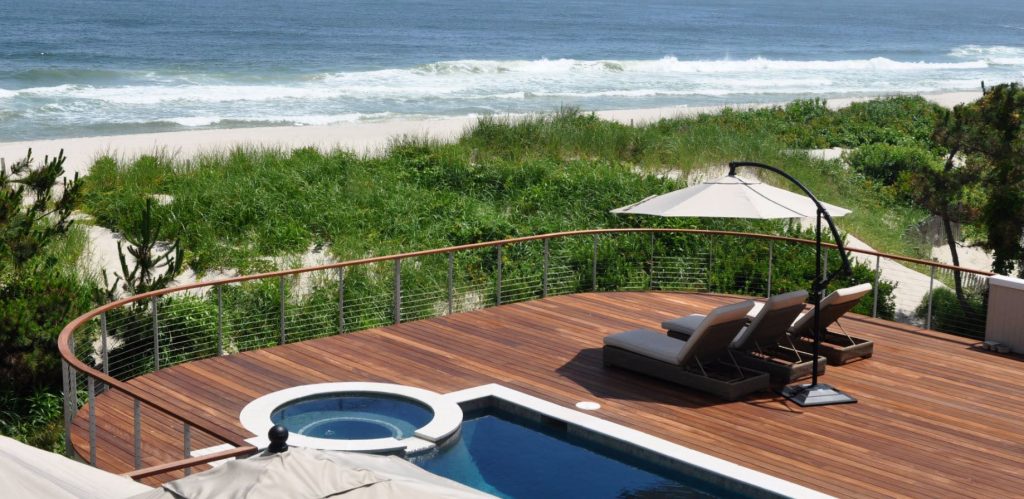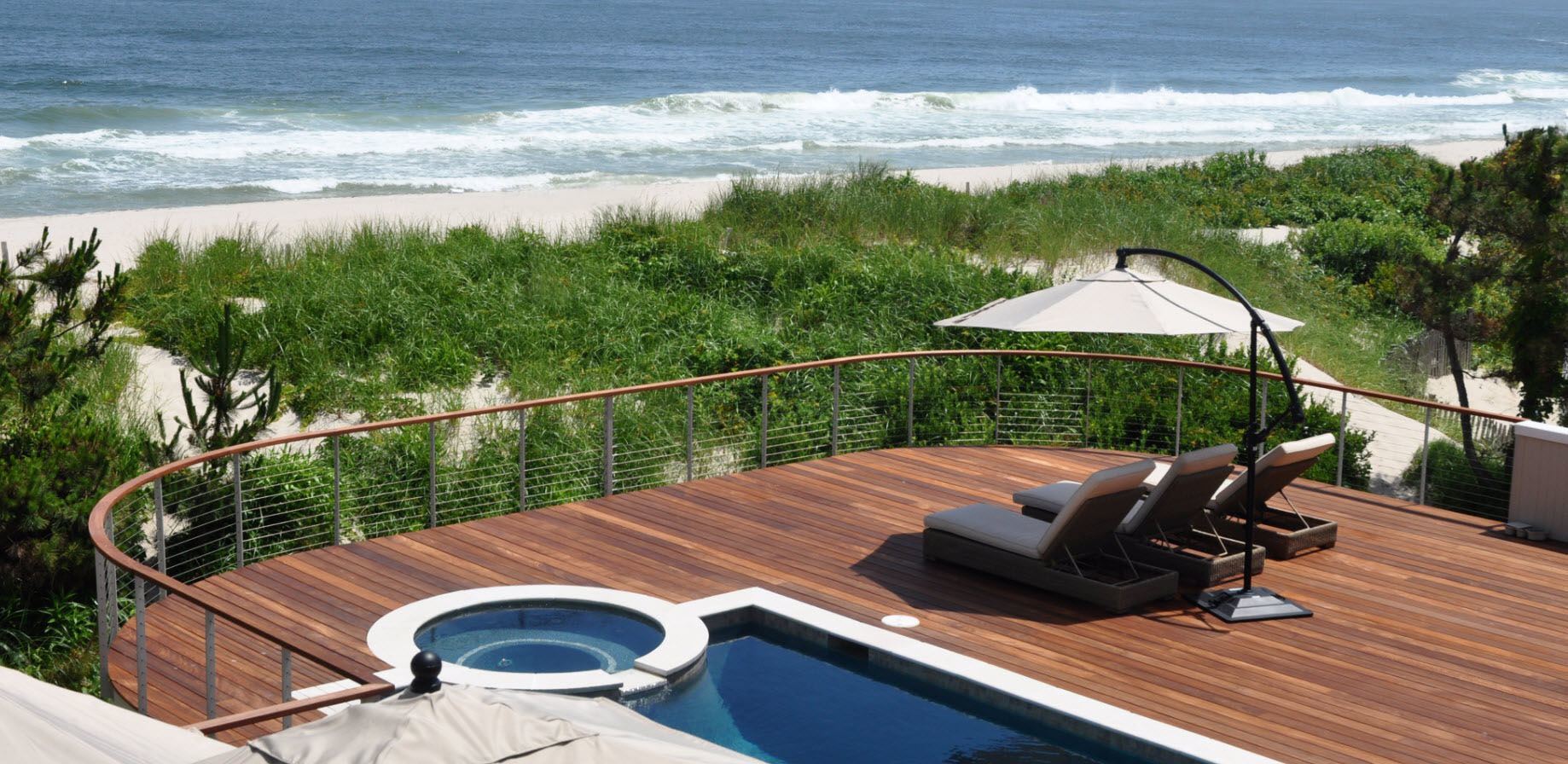 Loveladies, NJ: Oceanfront Rooftop Railing
This vacation home has incredible natural views of the Jersey Shore. When the current owners purchased the home, they wanted to redesign the structure to take advantage of its oceanfront location. They added a pool and entertainment space on the raised deck and asked Keuka Studios to design a cable railing enclosure. Our minimalist Ithaca Style railing preserves the natural ocean vista. In addition, the anodized aluminum posts resist the corrosion that often occurs with seaside structures.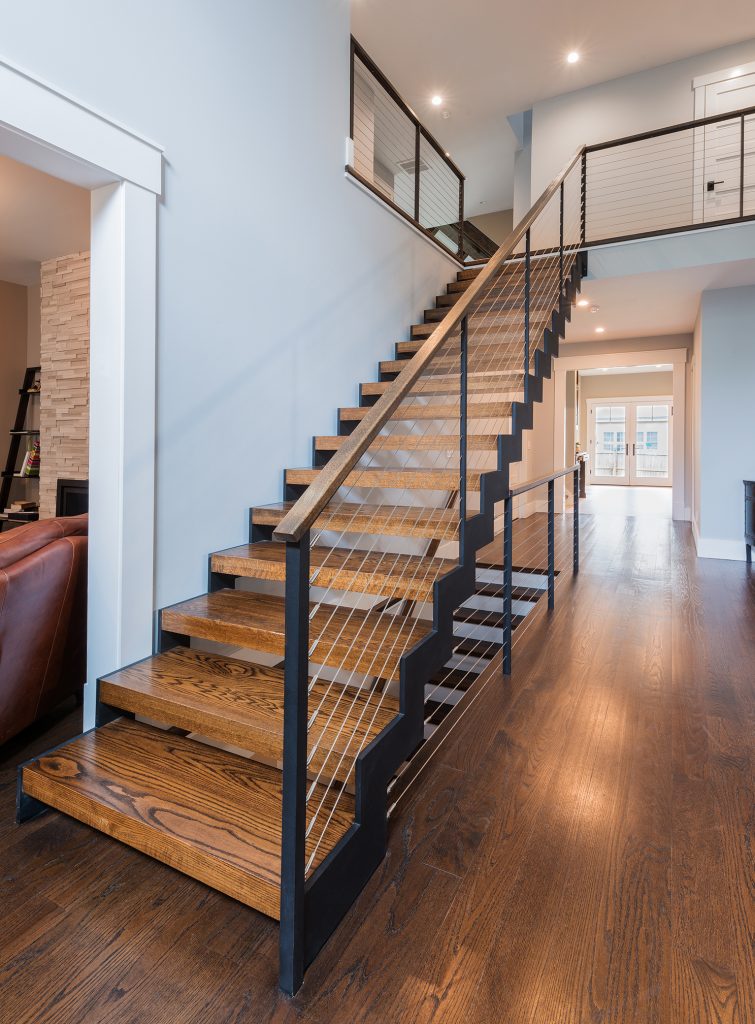 Teaneck, NJ: Zigzag Stairs and Cable Railing
For this home in Teaneck, New Jersey, we built a complete staircase and railing system. Our clients wanted to give their home's entry a modern and open look. To meet their design needs, we crafted a floating zigzag staircase with our Ithaca Style cable railing.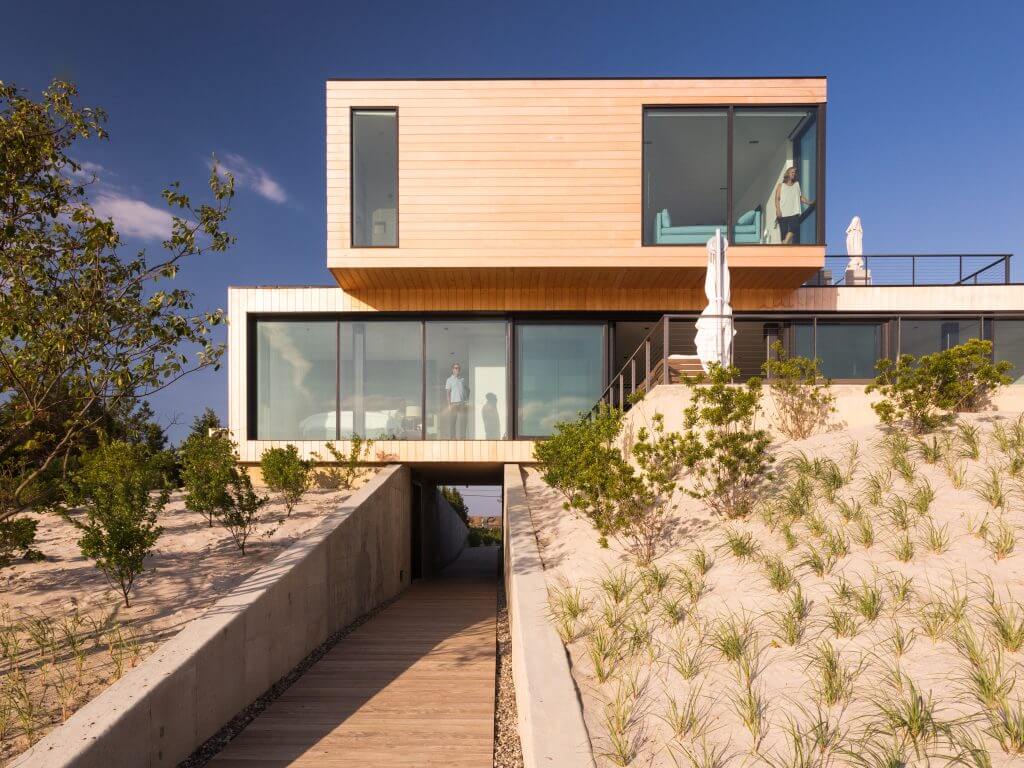 Sea Bright, NJ: Terraced Deck Railings
Keuka Studios fabricated a cable railing system for a couple in Sea Bright, New Jersey. The homeowners love the great outdoors, so it was particularly important to them to have multiple outdoor living spaces. Also, they needed a design that matched their modern, cedar-clad house and preserved the home's impressive views of Shrewsbury Bay.

Our Ithaca Style railing was the natural choice for this project because of its slender railing design and thin cables. We created a railing system that perfectly melds with the home's modern look. Keuka Studios provided railings for three tiers of decks. These outdoor living spaces incorporate a fire pit, a dining area, and a hot tub.
We take pride in building craftsman-quality and commercial-grade railings and stairs for interior and exterior applications. Every Keuka Studios custom railing or staircase is built specifically for your space. As a result, our products fit perfectly with your home or business' existing architecture, both in terms of structure and style. To learn more about how each project moves from vision to reality, take a look at our custom railing design process.