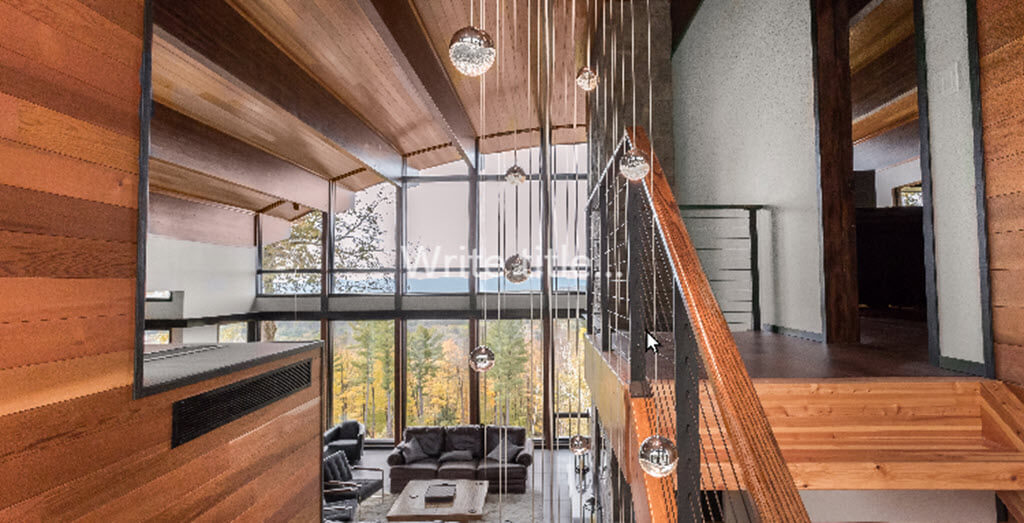 Modern Architecture
Modern decor and architecture embrace minimalism and wide, open spaces. Instead of ornate details and curved designs, modernism favors crisp, clean lines. Homes with a modern style typically have neutral, earthy, or greyscale color palettes. Structurally, modern homes often feature floor-to-ceiling windows that bring in natural light. Many of these buildings also include stylish decks and rooftop living spaces. From the famous "Wood and Glass House" by architect Kengo Kuma to this New Jersey seaside condo, Keuka Studios has designed countless cable railing systems for modern homes.
The majority of our clients with modern architecture homes chose our Ithaca Style railing. Additionally, many customers with more traditional homes chose this modern railing style to give their space an update.

Ithaca Style railings feature the clean and simple lines that are fundamental to modern architecture. The slender but sturdy posts and top rail give Ithaca Style railing systems a minimal, unobtrusive appearance.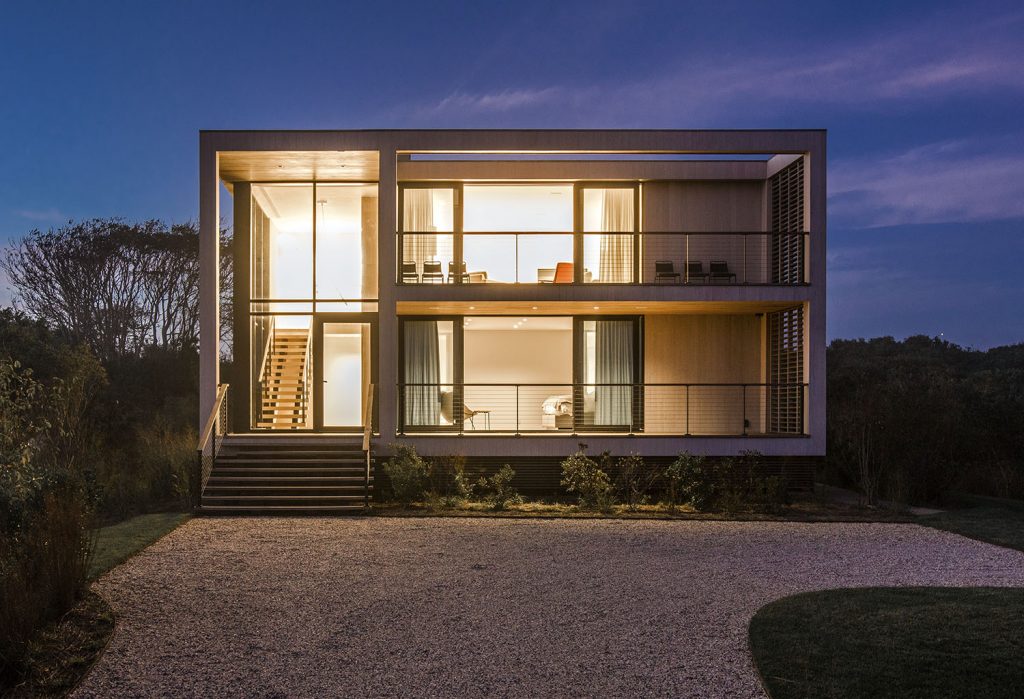 Applications
On outdoor applications, Ithaca Style railings enhance rather than distract from your home's natural view. The thin cable infills have ample space between them so they don't distract the eye when you look at the horizon through the railing. For indoor applications, these spaces allow natural light to flow through the railing and throughout the interior.

Though our Ithaca Style modern railings are minimal in appearance and have narrow components, they nevertheless have a sturdy structure. While other manufacturers use thin-walled extrusions for their modern railing styles, Keuka Studios uses solid materials. We build our railing systems to last and to require very little maintenance.

Our Design Process
Furthermore, our unique design process allows for precision and customization. Regardless of the twists and turns in your worksite, we will design an optimal solution for each transition that your railing system requires.

After the design stage, our team of skilled craftsman fabricates the entire railing system on-premise at our Upstate New York location. We ship the railing components directly to our clients ready for installation.

Interested in modern cable railing inspired by Asian design? Check out our Tokyo Style railing.