Brazilian walnut, also known as IPE, is an ideal wood species for top rails. The properties of IPE wood make it suitable for both interior and exterior railing applications. IPE has a long lifespan and naturally resists weathering. Even in a coastal environment, an IPE top rail will withstand the elements for decades. Many home and business owners chose this durable wood for outdoor railings. For inspiration, take a look at some of our past railing designs that feature IPE top rails.
Ideas for IPE Railings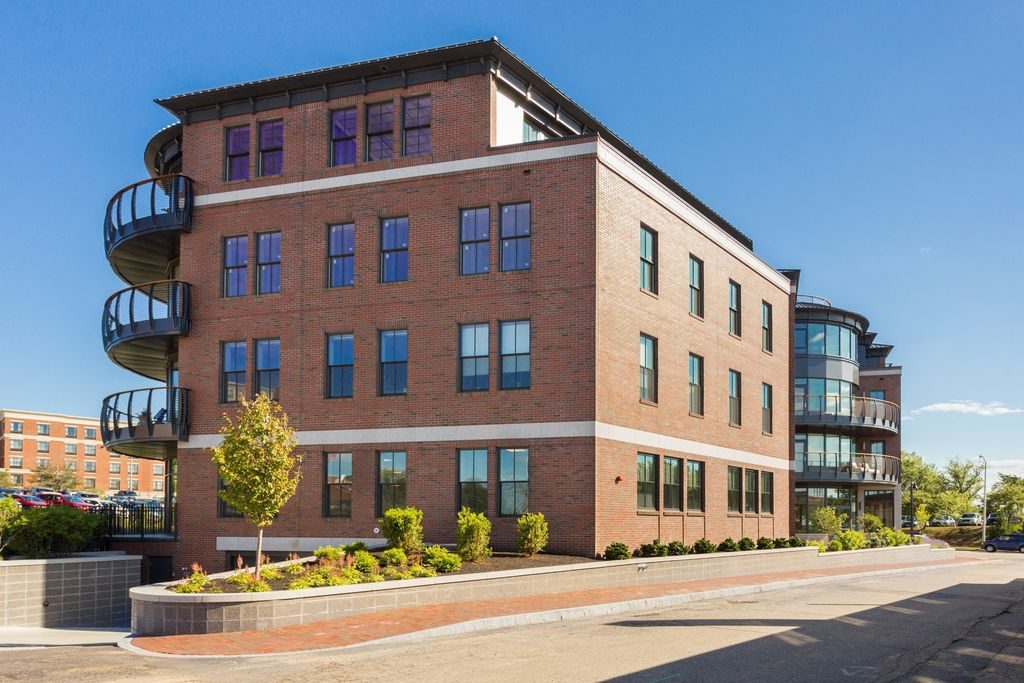 Contemporary Condo – Portsmouth, NH
This condo building in Portsmouth, New Hampshire has several curved decks and a rooftop pool deck. To match the curved style of the decks and to give the entire building a cohesive design, the architects chose our curved Keuka Style railing for all the exterior rails. The cable railing system features powder-coated steel posts and a Brazilian walnut top rail.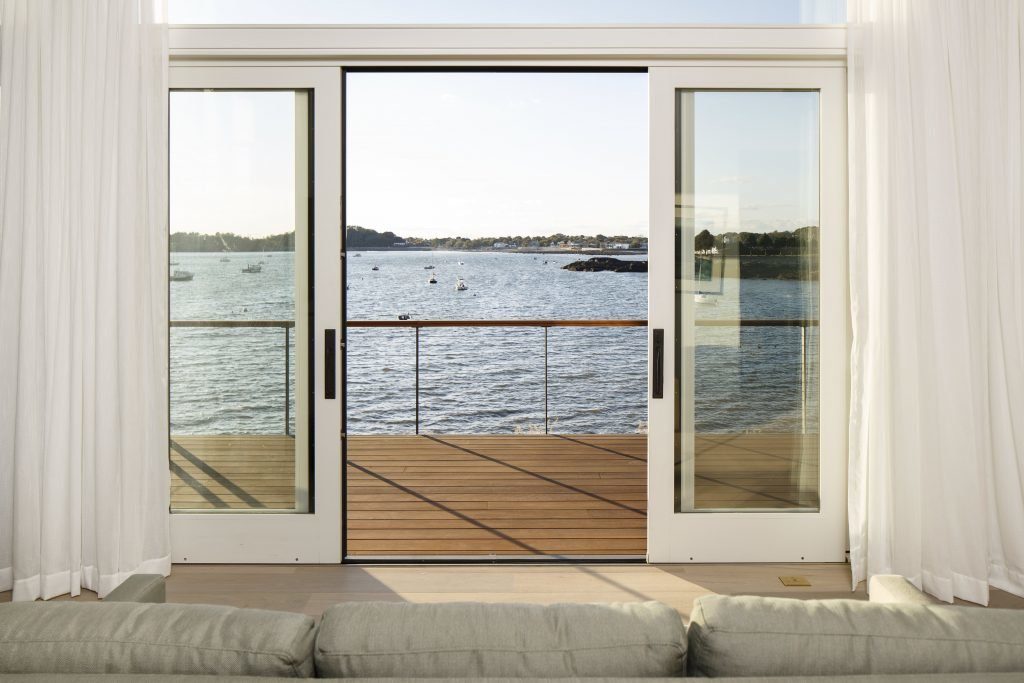 Natural Beach House – North Shore, MA
Built directly on bluffs that overlook the North Shore, this charming beach house has pristine harbor views. For the exterior deck, the homeowners chose our Ithaca Style railing to preserve the panoramic vista. The IPE top rail matches perfectly with the decking and holds up against the salty sea air.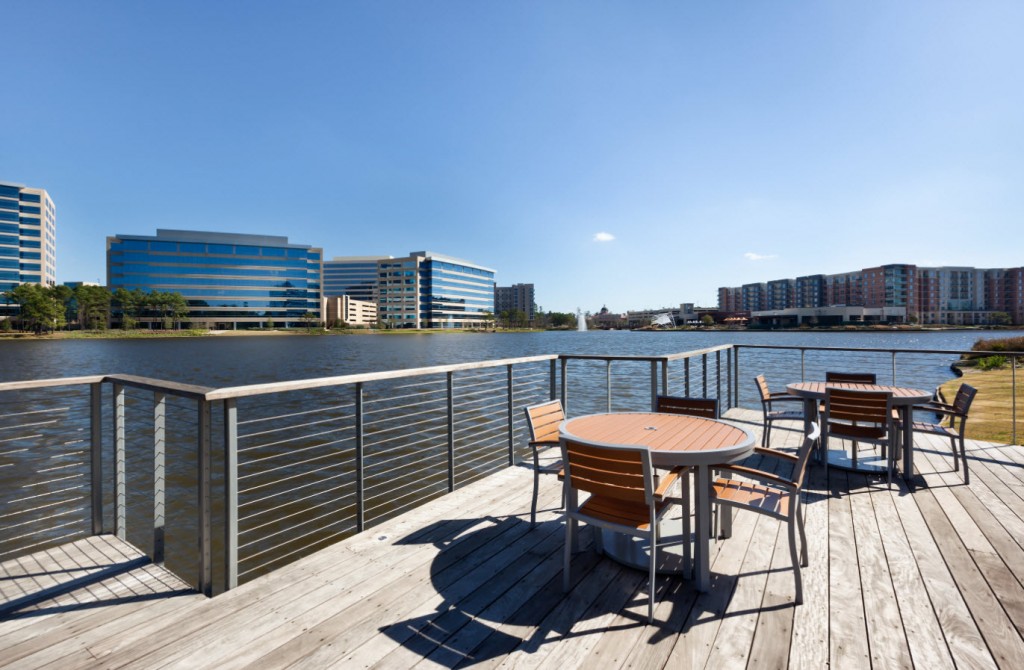 Lakefront Multi-Use Complex – The Woodlands, TX
This facility features an outdoor seating area on a deck that juts out over the lake. The designers wanted the deck to blend in seamlessly with the water beyond. To achieve this look, they chose our slender Ithaca Style railing in silver powder-coated steel. The top rail, made from IPE, naturally fuses with the color of the lake water.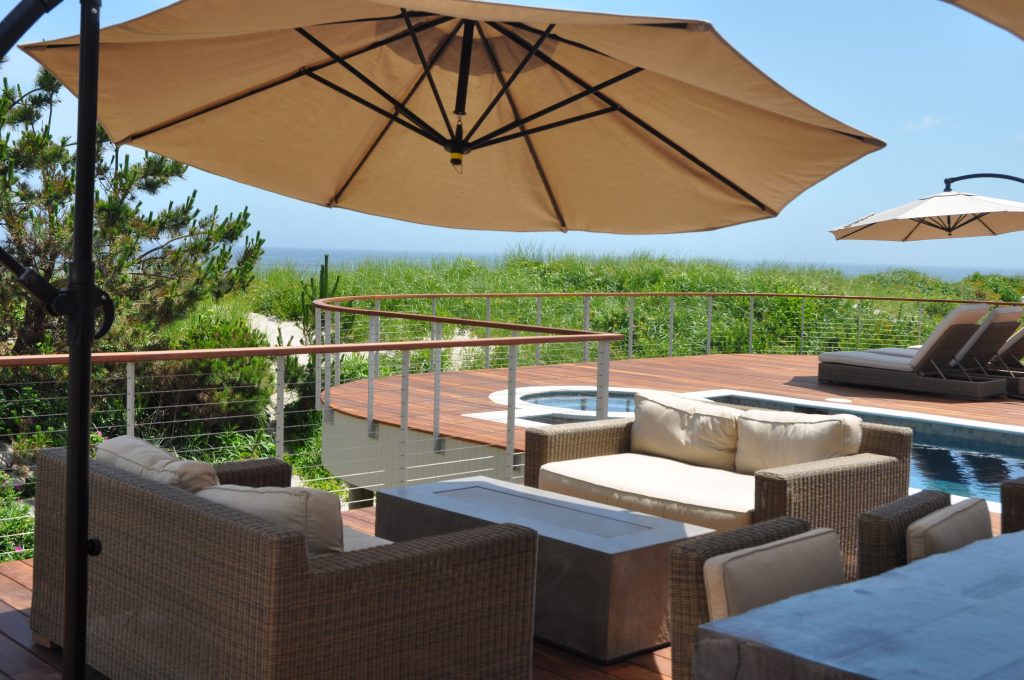 Deck Entertainment Space – Loveladies, NJ
When the new owners of this Jersey Shore beach house renovated the home, they wanted to create an outdoor lounge. This deck, complete with a pool and bar, faces the shoreline. To accentuate the deck views, the homeowners chose cable railing to enclose the entertainment area. They opted for our Ithaca Style railing with aluminum posts and an IPE top rail. We custom made the railing with a curve to fit the radius of the deck.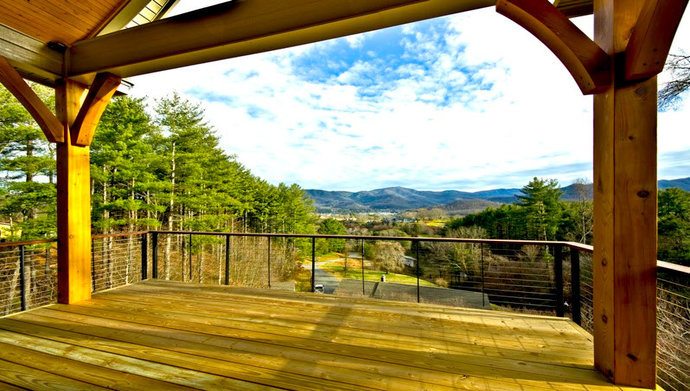 Mountain Home Deck – Biltmore Lake, NC
This timber deck has a breathtaking view of Biltmore Lake and the surrounding mountains. For their luxurious home, our clients wanted a comfortable deck for entertaining and taking in the scenery. They chose our Ithaca Style railing with a Brazilian walnut top rail.
Every Keuka Studios design project is custom built for your space. To learn more about how each cable railing project moves from vision to reality, take a look at our custom railing design process. We take pride in building craftsman-quality and commercial-grade railings for interior and exterior applications.