Curved Architecture – Chassell, Michigan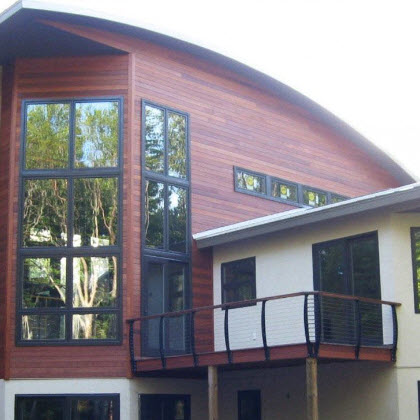 Location: Chassell, MI
Builder: Robert Witting Construction – Chassell MI
Material and Finish: "Raven Black" powder-coated steel posts with wood top rail.
Description: Keuka Style cable railing and graspable handrail.
Notes:
Our Keuka Style curved cable railing pairs perfectly with this Michigan home's curved roof. To match the windows and siding, we used "Raven Black" powder-coated steel for the railing posts and added a wood top rail. For an interior staircase that sits up against a wall, we crafted a cable railing for the exposed side and a custom graspable handrail that attaches to the wall for the opposite side.
Request A Quote
Keuka Style Cable Railing