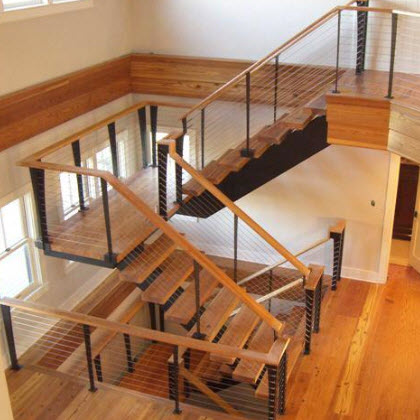 Location: Nantucket, MA
Builder: Chris Oconnell Construction Corp – Nantucket, MA
Architect: S.M. Roethke Design, Inc. – Nantucket, MA
Material and Finish: Powder coated "raven black" steel railing posts with wood top rail.
Description: Nantucket Style cable railing.
Notes:
This custom cable railing was designed to have a unique upside down taper that gets wider towards the top of the hand rail. This design started and just a custom one off creation. Today it is a popularly requested post design.
Request A Quote
Custom Cable Railing