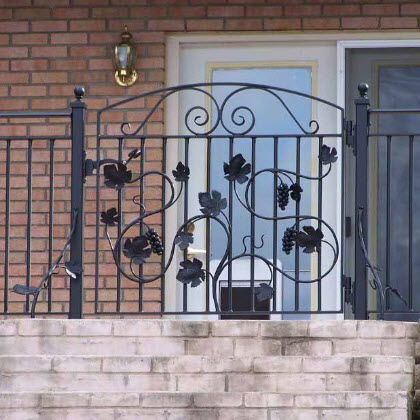 Location: Keuka Lake, NY
Material and Finish: "Raven Black" powder-coated steel.
Description: Wrought iron grape motif railing.
Notes:
The rich heritage of the Keuka Lake wine country inspired this custom wrought iron railing with a grape motif. Our artisans hand forged and shaped the vines and grapes with great attention to detail.
Request A Quote
Custom Iron