Lake View Railing – Watkins Glen, New York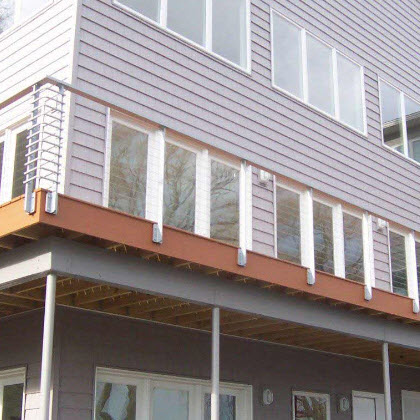 Location: Watkins Glen, NY
Builder: Target Builders — Watkins Glen, NY
Material and Finish: "Sparkle Silver" powder-coated steel posts with aluminum top rail.
Description: Our Tokyo Style cable railing system features sharp lines and offers a sleek profile. This functional yet modern cable railing system embraces influences from Asian-inspired architecture. The corner post is unique with parallel horizontal bars.
Notes:
This home in Watkins Glen, New York sits directly on Seneca Lake. Our Tokyo Style cable railing maximizes the impressive view from the second-story deck.
Request A Quote
Tokyo Style Cable Railing