Open Stringer Stair with Custom Treads – Rochester, New York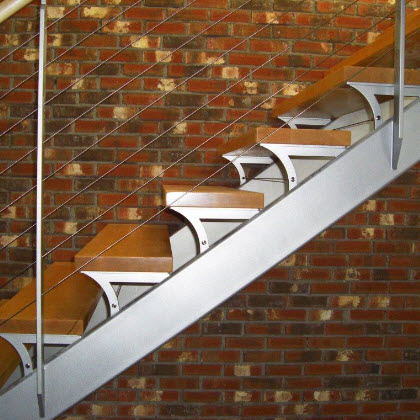 Location: Rochester, NY
Architect: Design Works Architecture – Fairport, NY
Material and Finish: Powder coated "sparkle silver" steel posts with wood top rail.
Description: Open stringer stair with custom tread supports and the Ithaca Style cable railing.
Notes:
Our Ithaca Style cable railing was modified to accept a round wood top rail. We added cables underneath the treads to keep the open stringer code compliant. A custom knife handle railing termination, stylish tread supports and sparkle silver finish really makes this one unique looking double stringer staircase in this realtor's office.
Request A Quote
Ithaca Style Cable Railing