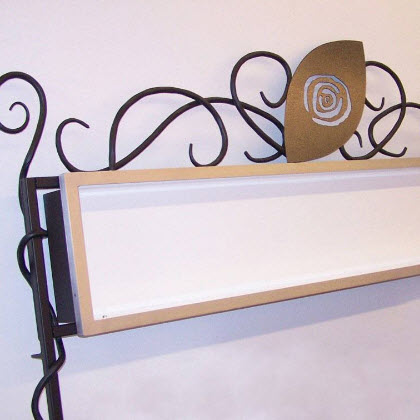 Location: San Juan, Puerto Rico
Architect: ASI Signage – Miami, FL
Material and Finish: Powder coated "raven black" steel and stainless steel.
Description: Custom signage with hand forged iron and CNC machined components.
Notes:
Plazas Las Americas in San Juan Puerto Rico contracted Keuka Studios to custom make all of the signage for their stores and food court. Plaza Las Americas was the first indoor mall built in Puerto Rico and it is the largest shopping mall in the Caribbean. These custom signs were designed in collaboration with ASI Signage, hand crated and shipped overseas.
Request A Quote