Bringing The Mediterranean Style Home
The Mediterranean Style, developed in the 1800s, conjures up images of a villa overlooking rolling hills or the beautiful coastal views of the Mediterranean Sea. It is a formal yet welcoming style with an old-world charm and a comfortable ambiance. Colors are warm and alluring and textures abound. Arching windows and doorways add a bit of seductiveness to the otherwise rectangular exterior lines. Interiors are spacious and grounded with heavy architectural elements such as wrought iron railings and grills, heavy stone, marble, and large beams or columns. Although this style was most typically built in warm climates where spacious rooms lend themselves to the indoor-outdoor lifestyle, it can also add warmth and charm to any home just by adding a few decorative touches.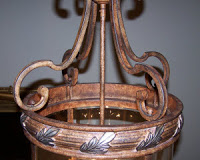 Color and Texture
Color and texture are hallmarks of this style. Mediterranean colors tend to echo the sky and the sea and often include warm terra cotta and yellow. Use color washing techniques to create the look of naturally-aged walls and bring in the feel of a sun-drenched Italian villa.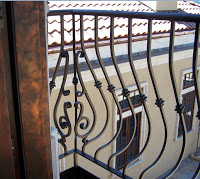 Furnishings
Unlike in days gone by when home accessory purchases were limited to the big box retail outlets, the internet now allows us to find products created by artisans and craftsman. This gives consumers a much wider choice of high-quality products. Whether it's that unique terracotta pot, that mosaic tile backsplash, or some wrought iron accents like an iron balcony railing or wrought iron table, the internet can be a great place to find those unique items. Use sturdy furniture that sits low to the floor. Top it off with colorful pillows and sheer white or neutral-color curtains and you will find yourself coming home to a little slice of Tuscany.